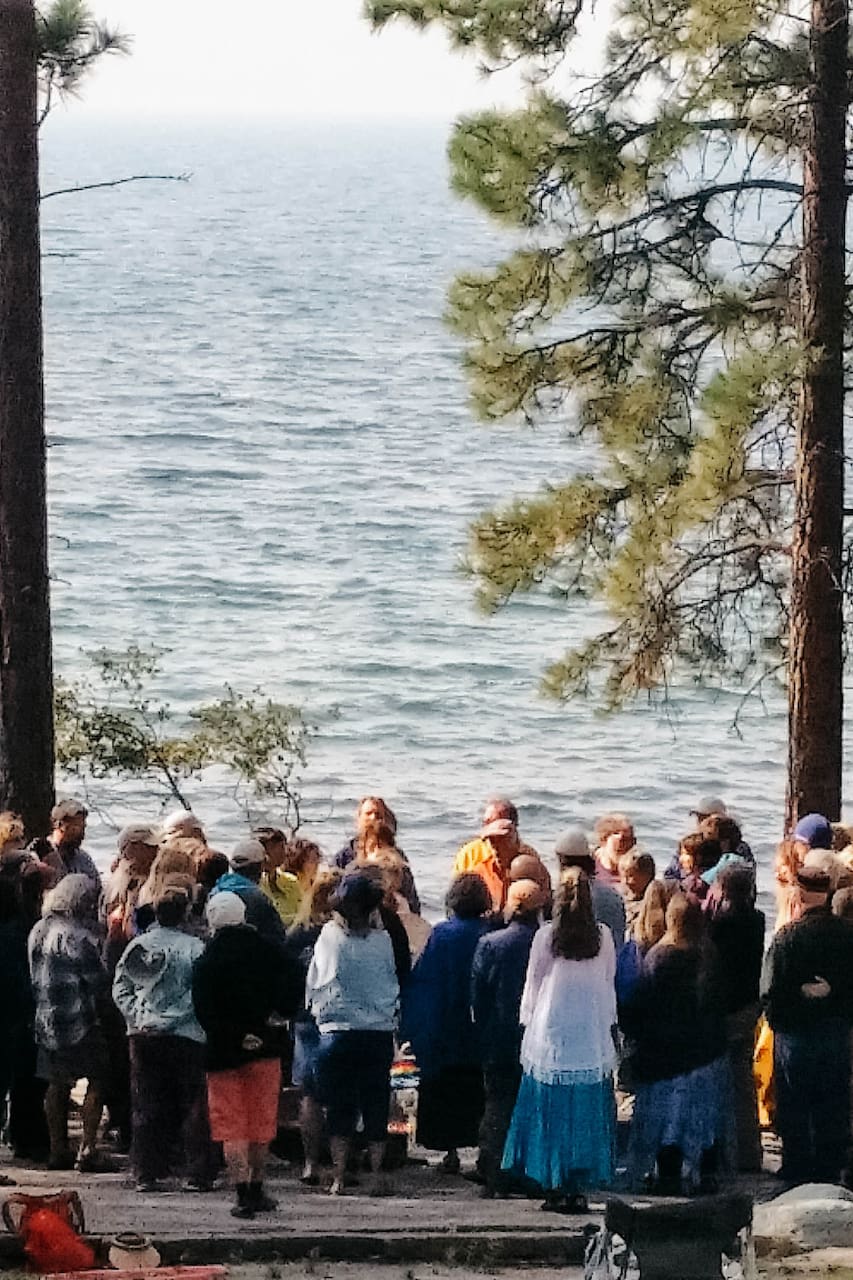 Mantrandala Breathing Meditation
Mantrandala Breathing Meditation
I get invited all around (the world) doing something much more outer called the Dances of Universal Peace. http://www.narayandance.org/ But every morning, before the show really gets rolling, there's an opportunity to look within...Breathe...BE. Thanks for This Breath. Humans can last a couple of months w/o food; a small number of days w/o water; but only very few minutes w/o breathing. Thanks…
In these climes it's likely we will be outside in the breeze...either somewhere in nature or on my back deck. Inclement weather will bring us indoors. No matter...this is inner work/play anyway. While we've obviously been breathing all of our lives it's probable the great majority of us haven't spent more than one hour, total, actually focusing on it. Our breath will now help us be Awake. Also…
I will indeed provide the just the right amount of guidance necessary.
Bring something that you can comfortably stand, kneel, sit or lay upon...for ~1 hour. Remember we may be outside in the breeze on my porch. I do have a small amount of chairs available but your own sit-upon would probably be best.
Don't bring a full stomach.
I have good, filtered, water....but bring your own if you like.
Dress comfortably...bring a layer or two if the morning is cool. Even a cap if it's really cool.