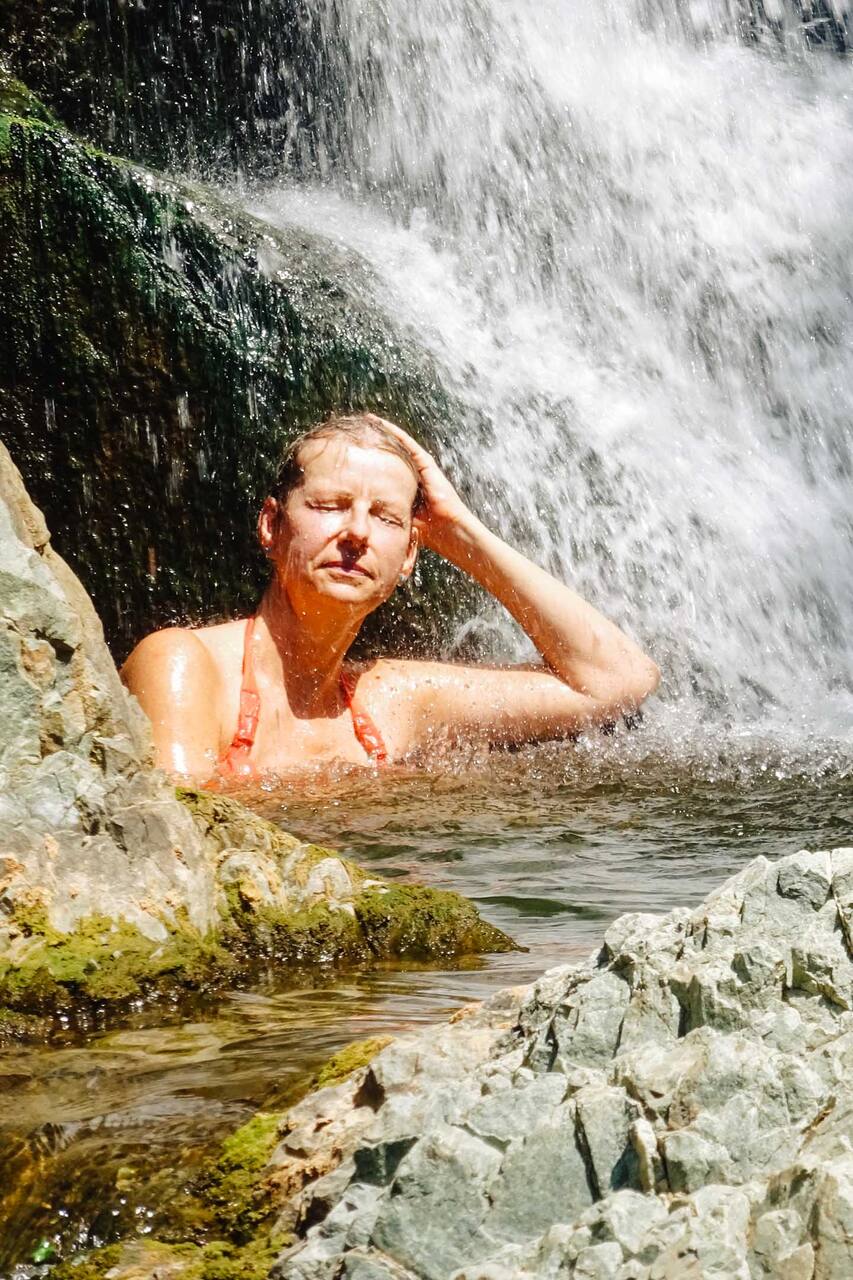 Waterfall bathing & philosophising
Waterfall bathing & philosophising

예약 가능한 날짜가 몇 개 남지 않았습니다!
I am an experienced hiker in nature for 30 years, lover of special places of natural beauty, especially when they are off beat track. Experienced teacher in several spiritual and healing subjects. English, Dutch, Greek and German spoken. I love to meet international people. Myself I am an immigrant in Greece, a real citizen of the world...although I have the Dutch nationality. The waterfall is…
You will have a beautiful walk under large age old trees, crossing a stream 3 times , for 25 minutes wearing sturdy walking shoes! You will be able to pick wild herbs in the area. Arrived at the secluded and secret waterfall with pond, you can sit in both sunny as shady areas. Put your swimming gear on and just pop in the water...Shower under the waterfall sitting on a natural stone seat, showing…
You have to wear tracks hoes, to avoid slipping on stones. You might like to take a walking stick.