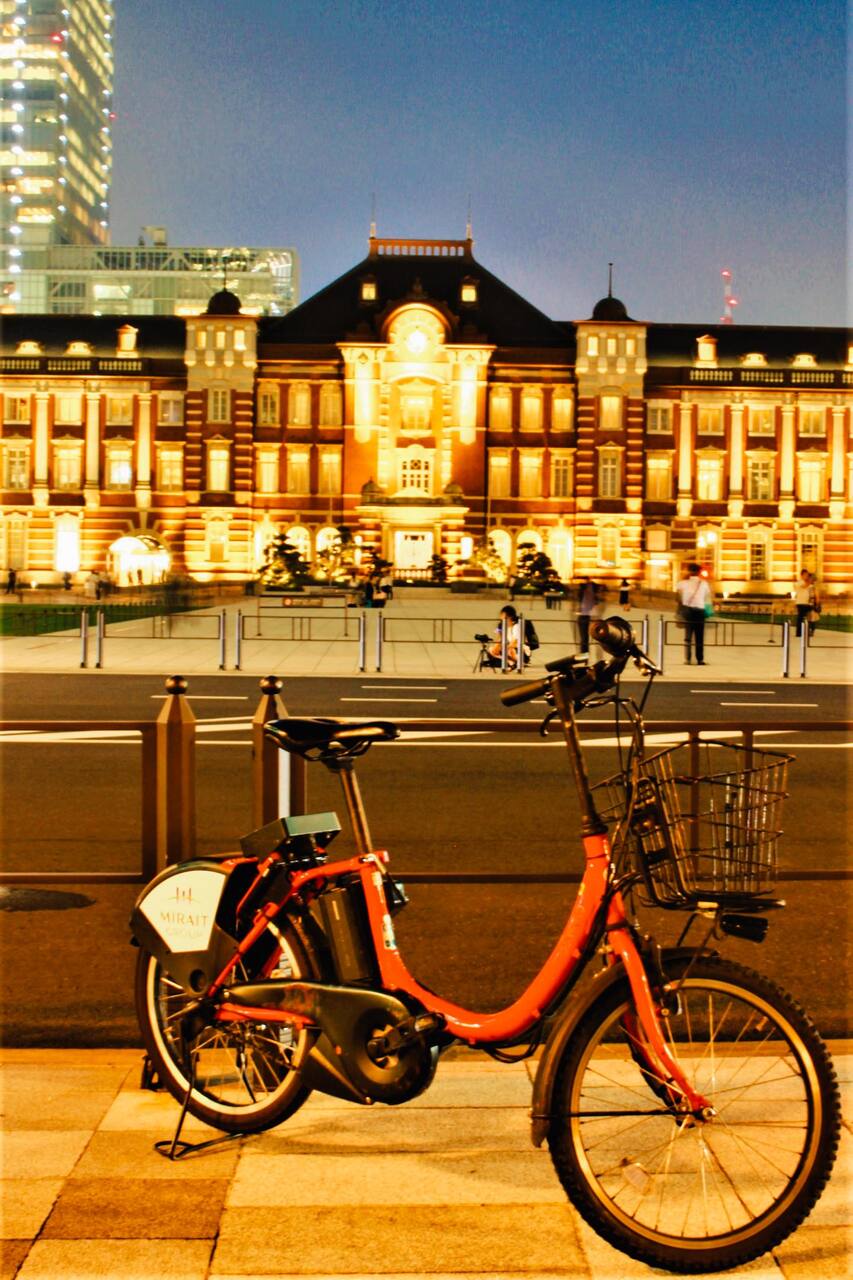 Tokyo at Night☆The Electric Bike Tour
Tokyo at Night☆The Electric Bike Tour
Languages:
언어에 상관없이 즐길 수 있는 트립
Hello, everyone! I'm Takashi, who runs an E-bike sharing shop in Akihabara. I also organize many cycling tours making use of the sharing service with 6000 bikes in total throughout Tokyo. As an organizer for various types of tours, I'm very familiar with not only the major sightseeing spots but also other areas including roads in the center of the city as well as those hidden sightseeing spots. I…
This time we will cycle around these places. NIhonbashi . Tsukishima, Harumi Wharf. etc,It is a short night tour which will take 3 hours. There are plenty of beautiful nightscapes and illuminations.The night view of Tokyo Tower and the scenery that makes you want to climb it is also beautiful.However, the night view I like the most in Tokyo is the night view seen from Harumi Wharf in Koto-ku. It…
①It will be canceled if it rains ②we will prepare snacks(melon bread It's a melon-shaped bun) ③We operate tour store with multiple staff One of us,Takashi or Chisako or Emily or Yuko will guide
간식 및 기타
Snack. Snack Drinks. Drinks
On this tour I will take you to five beautiful places for night views ①Nihonbashi Bridge the oldest Bridge in Tokyo ②Tsukishima   one of the oldest area in Tokyo ③Harumi Wharf A rainbow bridge in harmony with the ocean ④Kachidoki bashi Bridge ⑤Tokyo station The Tokyo Station's illuminations and the building itself is historic. Each place is wonderful and comes together to form the ultimate night viewing exprience
7월 21일 일요일  

오후 6:00~오후 9:00.
15자리 중 15자리 남음
①It will be canceled if it rains ②we will prepare snacks(melon bread It's a melon-shaped bun) ③We operate tour store with multiple staff One of us,Takashi or Chisako or Emily or Yuko will guide
자전거 타기 체험
Tokyo at Night☆The Electric Bike Tour