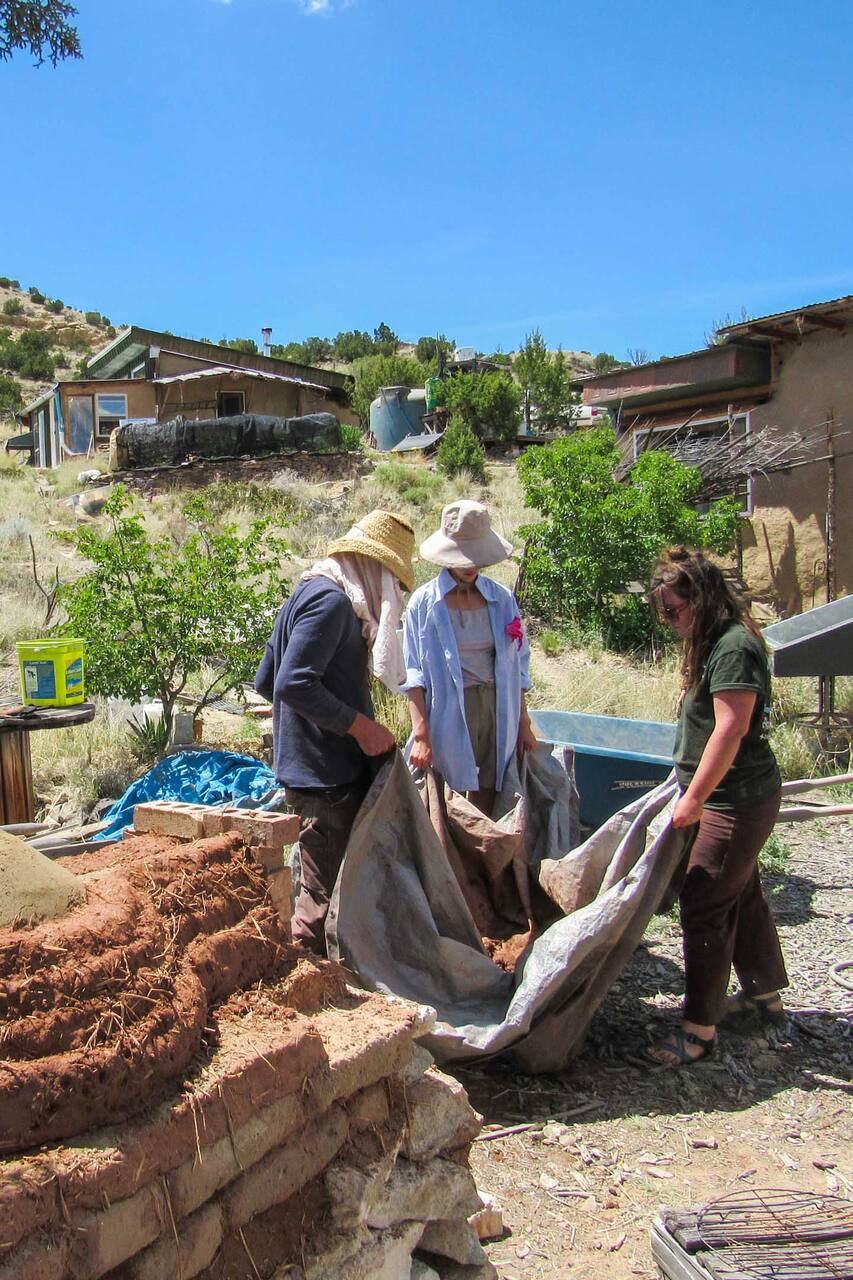 Tour a Sustainable Living Center
Tour a Sustainable Living Center
Amanda Bramble is the director at Ampersand Sustainable Learning Center in Madrid, NM. She is a teacher of ecological restoration, organic agriculture, natural building, solar design, water systems, and permaculture. She designed and crafted the infrastructure of this living learning center to cultivate respectful and conscious relationships with the natural elements that support life. Amanda…
Come to our living laboratory for sustainable systems, and get a personalized tour. I can show you how our natural buildings were created with local and salvaged materials. I can explain how the 3 different hand built passive solar water heaters work, as well as the solar design of the buildings and other appropriate technologies. See our rainwater systems. We live here completely on rainwater,…
Remember it's a mile and a half down a bumpy dirt road to get to our site. 4wd or high clearance is preferred but usually not absolutely necessary. Stay in touch with us about wet road conditions.
Shoes appropriate for uneven surfaces, hilly pathways, and sun.
Bring your water bottle if you have one! You can refill here.
It's usually very sunny! Bring a hat and long sleeves or sunscreen in the summer.