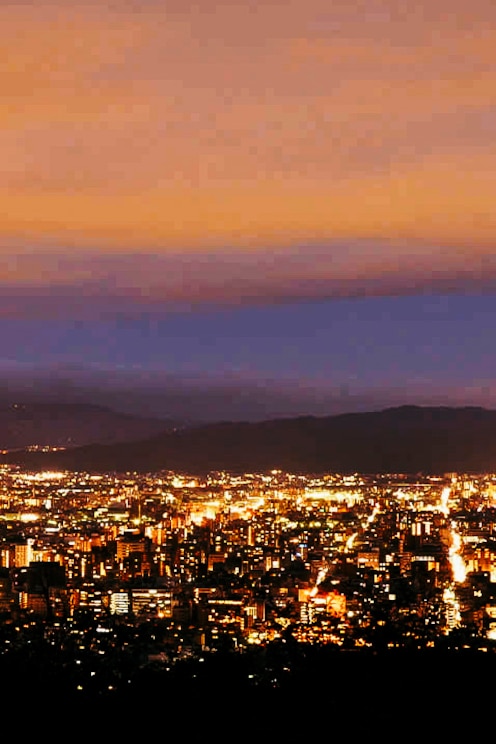 Take in night views from a mountaintop
Take in night views from a mountaintop
Let's take in the views of Kyoto at night. My family and I will take you to a place where we'll be able to see the landscape from a mountain in the city. We'll be on part of a mountain trail course that is familiar to the locals, but that's relatively unknown to tourists as maps in English are not sold. There is…

Taxi
I was born and raised in Kyoto, and I have lived here for over 30 years. I am quite familiar with the city and the local place where I will take you. It's a spot I've visited for many years. I can speak English so there is no problem with communication. Feel free to ask me anything about Kyoto and Japan. If you have a request for your most convenient time or date, feel free to ask me to adjust my schedule. I'll flexibly fit to your schedule. Any requests on short notice are welcome too. Also consider coming on my Tour in Kyoto (http://www.tourbench.info/). I offer a variety of tours.
We'll meet you at Kiyomizu-Gojo Station on the Keihan Railway, very close to the Gion-Shijo Station downtown. You can also come from the Kyoto Station on the subway. We will catch a beautiful night view from a mountain observatory. There is no access by transportation and you'll be able to experience life as a local.
예약 가능 여부
원하시는 시간에 예약 가능한 트립이 없다면, 하실 수 있습니다.
8월 24일 토요일  

오후 8:30~오후 9:30.
6자리 중 6자리 남음
등산
Take in night views from a mountaintop