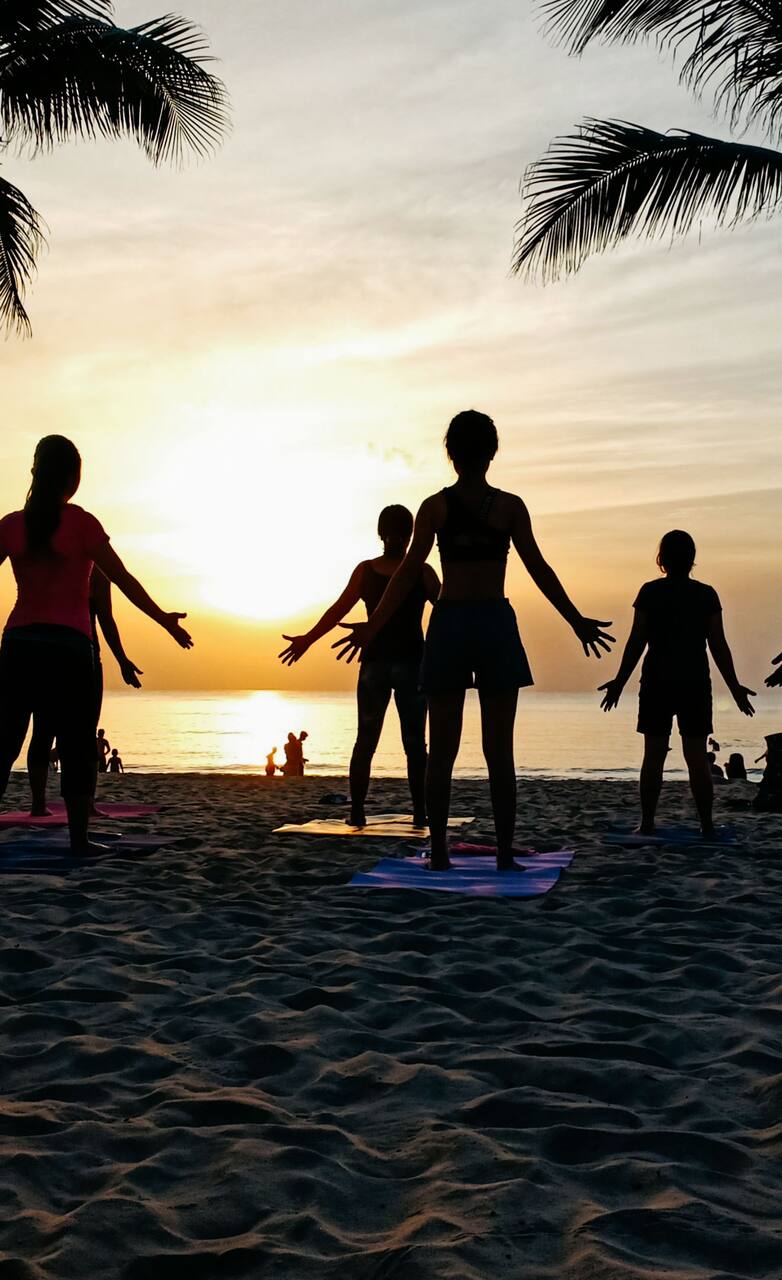 Mindful Beach Yoga & Sound Meditation
Mindful Beach Yoga & Sound Meditation
Xin chao! Hello ! I am Jolie Tran from Danang, Vietnam, a yoga instructor and nature lover. I love doing yoga, seeing nature, tasting sound and meeting people from different countries and cultures from over the world. Let's find peace inside you and mindfulness in your yoga pose. I can't wait to meet you, do yoga and share things together on the peaceful beautiful beach of Danang.
This session values for everyone, specially for those who usually feel stressful and loss track in life. This will help you heal your soul, find the nature inside you + 1 Hour of DOING YOGA in a mindful stage. You are instructed to do a real original yoga within mindfulness. + 20 mins of MEDITATING in natural stunning sounds (bird singing, wave, swinging limbs, ...) and more. + rest time to take…
You will see right on your left a restaurant named "End of The Beach". We will make our session on your right with many pines and small boats surrounding.
Wearing comfortable clothes
if you have travel pillow, bring it.