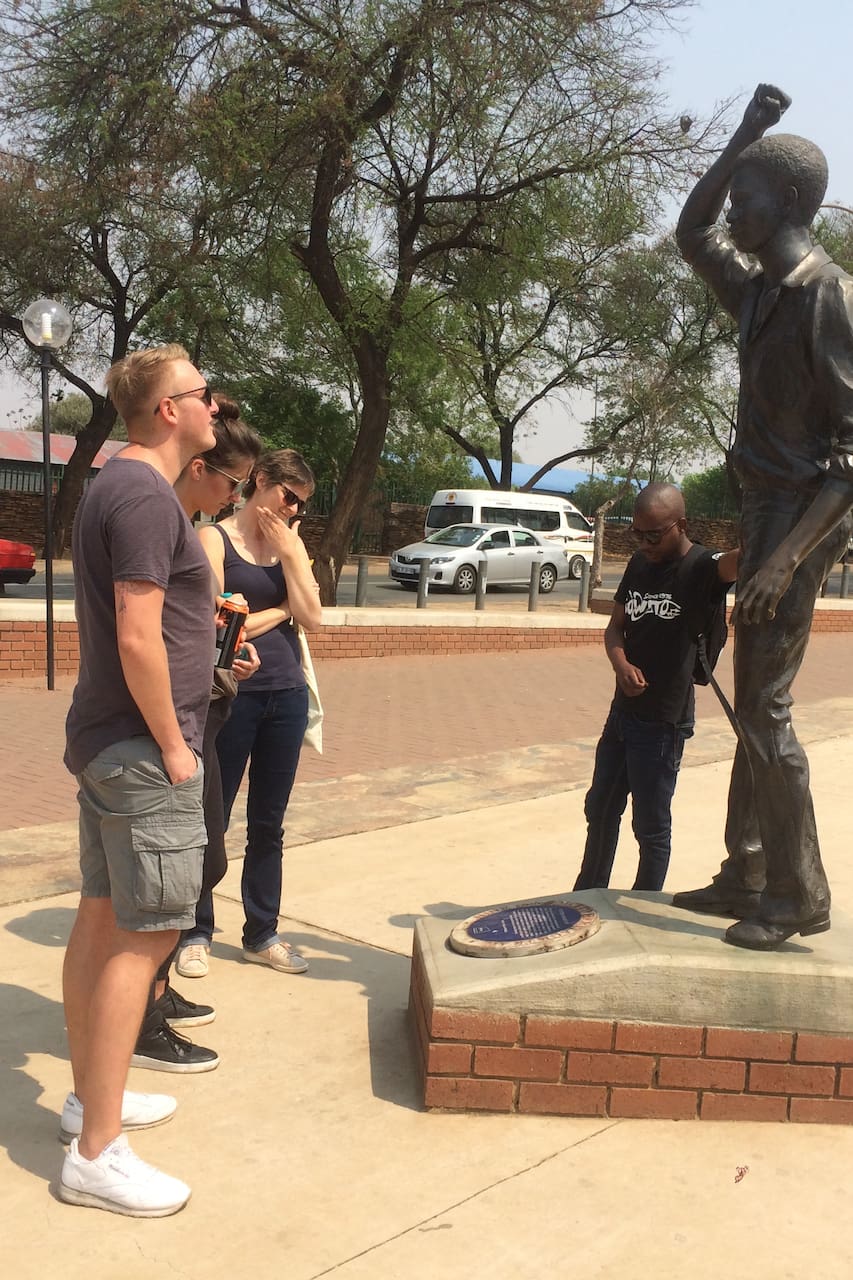 I was born and bred in Soweto—the largest township in the southern hemisphere—and grew up moving around its streets. That's how my love of showing visitors around and wanting to teach them South African history from a local's perspective evolved. I hosted Derek Hanekom minister of tourism for his first-time visit to Soweto and also, Basetsana Kumalo, the former Miss South Africa and I've been…
We'll stop first at FNB Stadium, also known as Soccer City, before we make our way to the Welcome Sign of Soweto to take pictures at Diepkloof Soweto. Then off to the Diepkloof Migrant Workers Hostel will be next, to see how the migrant workers used to stay. We'll then go to the Chris Hani Baragwanath Hospital, the third largest hospital in the world. We'll see Orlando Towers, which stand as the…
Wear proper walking shoes. Please pay with South African currency for bookings. Wear cloths in condition with the weather,backpacks as they come essential when shopping at local markets.
Food
Local Sowetan food Our lunch packages cater for diets and preferences of clients and still giving you the taste of our local dishes
Transportation
Local taxis We'll be walking, but I will provide for any necessary local taxis.