■No Coronavirus/No tourist at all/Far from the city■ *We provide a small group so it's full very fast. If you see spots avialable please book it* ●WHY BOOK WITH US● *Real activity with local farmers* *Feel exclusive&private in a Small group* *Our coconut's the best coconut of Thailand* First pick you up at the meeting point to my tropical family coconut farm located along the canal. Arrive to our farm, we' ll welcome you with our fresh coconut& fruit(all organic from our farm). We'll provide Thai traditional farmer cloths for you. After that, our neighbor' ll pick us up by his farmer boat to visit ancient Buddhist temples. Back to farm, make fresh Thai herb drink &serve with my mom Thai dessert. Have very nice conversation with the canal view. Then, we'll Learn about Thai Fruits trees (Depends on the season). Next we'll bike to visit other farms like rice field, fish farm, coconut milk, & galangal. Then head back for a big dinner cook by my mom. The best food ever in my life. You'll sleep in our Thai traditional redwood farmhouse. We've 4 houses &2 persons in 1 house. We'll make sure you'll have the best night in Thailand. In the morning serving breakfast from my mom, you'll feel relax with the rice view just in front of you, Next we'll go to ceramics being crafted in the famous Porcelain Village and send you back to Bangkok. Give you photo
Hi Everyone! I'm Supansa. I went to San Francisco for my Master degree where I explored many new places, collected great new experiences, I found myself falling in love with travelling and making new friends over the world. Unfortunately, I need to be back home helping my dad growing coconut farm. When I look at my dad's farm I just think I can do more than a just coconut farm. I want to make this place alive! I start to grow other fruits and build a house. You'll get to stay in my cozy redwood house. My grandmother was a cook in a military office for 35 years and she taught my mom to cook. Generation to generation, my mom'll cook for you. It's the best food I've ever had. Come try my mom's food. Now I want to show how amazing my farm is to you guys. If you'd like to stay over at my redwood house please check out my profile.

물, 차, 주스, 커피, 기타

승용차 1회 탑승, 보트 1회 탑승

사진 촬영, 야외 장비, 기타

1 아침식사, 1 저녁식사, 간식, 디저트

단독 또는 다세대 주택에서의 1박
We'll drive 50 minutes from Bangkok to the host's family farm. From there, we'll see ancient temples and rural Thai life along the Damnoen Saduak canal. On day 2 head to Benjarong Porcelain Village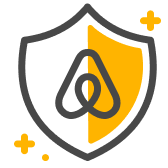 게스트 안전
모든 어드벤처는 업계 가이드라인을 따릅니다. 에어비앤비는 어드벤처 여행을 선도하는 어드벤처여행업협회(Adventure Travel Trade Association)와 협력하여 안전을 위한 모범 사례와 기준을 마련했습니다.
만 3세 이상의 게스트 5명까지 참여할 수 있으며, 만 2세 미만의 자녀도 동반 가능합니다. 보통 강도의 신체 활동이 요구되는 어드벤처입니다. ■Please do not worry about coronavirus■ ●We are very out from the city in countryside and no tourists at all● - Have to feel comfortable with the rural area.   **Insects…
Do not forget to bring your camera because you will see the most spectacular view here:)
자신이 사는 곳과 하는 일을 진정으로 사랑하는 현지인이 진행합니다.

소수 인원으로 진행되기 때문에 참여자 개개인에게 집중하는 방식으로 체험이 진행됩니다.

모든 체험은 특별한 기회 제공이라는 기준을 충족해야 합니다.