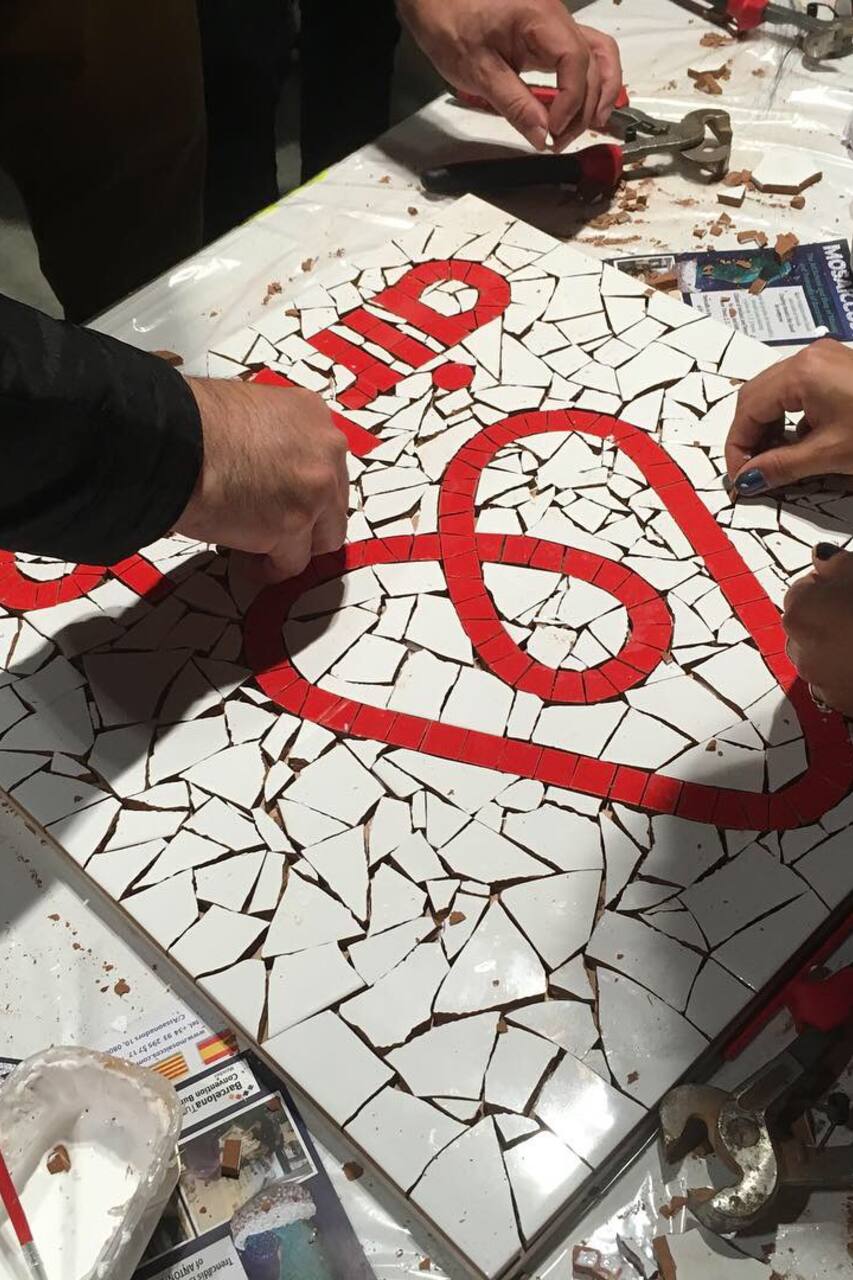 Languages:
언어에 상관없이 즐길 수 있는 트립
I have specialized in enhancing creativity and communication as well as promoting the cultural tradition of mosaic and "Trencadis" technique. In 2016, I was accredited for excellence with a master craftsman diploma for outstanding merits in work and divulgation of this art, awarded by the President of the Generalitat de Catalunya in Barcelona. I have a large and extensive experience …
Based on the famous words of Benjamin Franklin: "Tell me and I forget. Teach me and I remember Involve me and I learn!" In order to achieve specific goals, every workshop will be customized to meet the requirements of your company and/ or department. Sharing the experience of working together on a large mosaic piece such as a company logo will enhance group motivation, communication and…
Very important: after the mosaic workshop; MOSAICCOS team has to finish the artwork with grout. the pick-up time is on the next day. For the teambuilding activity we need the design one week before!
Tickets
Mosaic workshop All necessary tools and materials for the activity are included .
Enjoying to share the eperience to create a motif or logo of the company in group