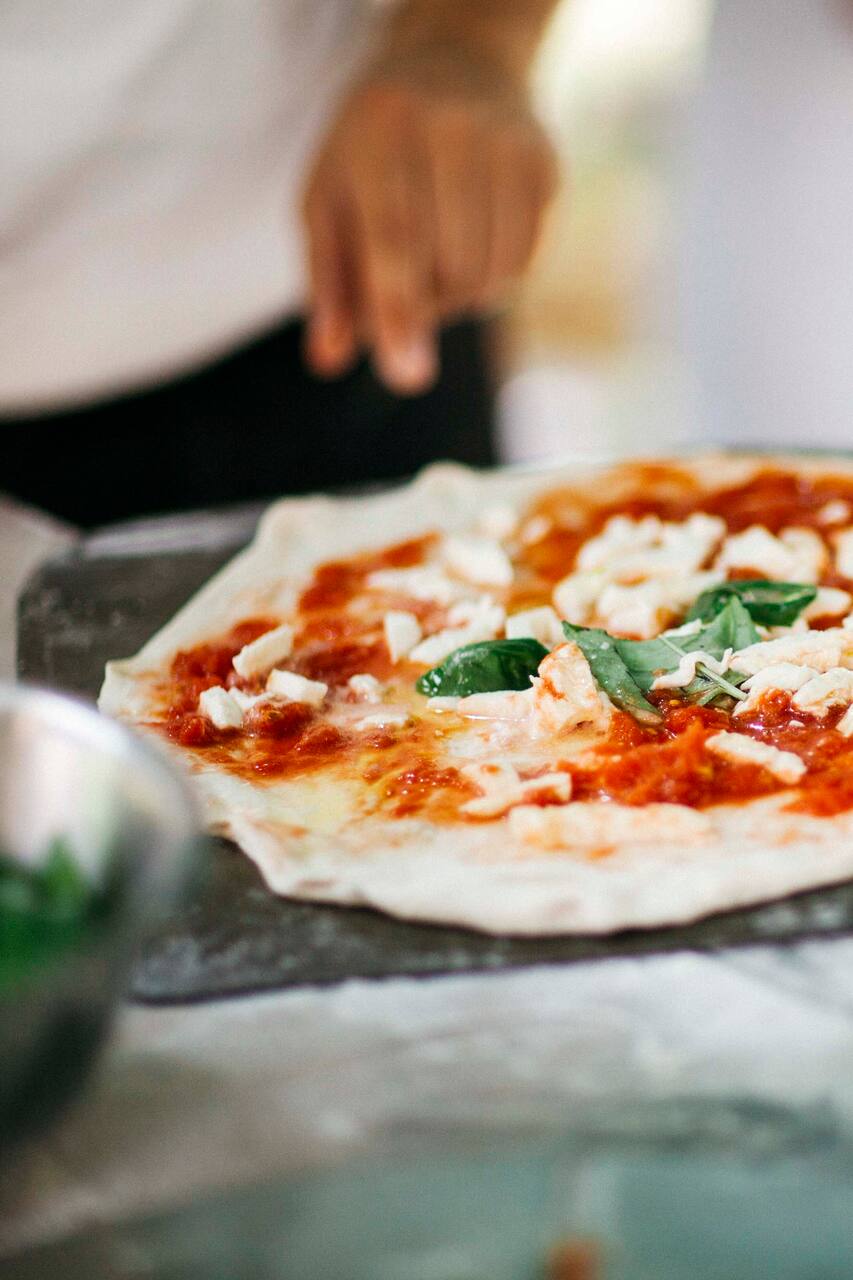 Me and my fiancée are two professional cooks, small catering business owners. We will share with you all the secrets to prepare a napolitean pizza, like the ones prepared in a real pizzeria. You will learn the right techniques how to let the dough rise and how to cook a pizza in a domestic oven. Finally you will taste the best pizza you ever had, your own pizza!
We will enjoy a relaxing moment, meeting each other, then we will start kneading the dough. After we are going to learn the best techiniques to let the dough rise correctly and how to get the best results. Then we will start pizza topping (you will able to choose between three toppings: Margherita, Capricciosa or Diavola), we will learn how to use a domestic oven to get professional results and…
We live with our dog, like. He will stay in a room apart during the class. Please just remind it, if you suffer allergies.
Equipment
Apron, ingredients, tools