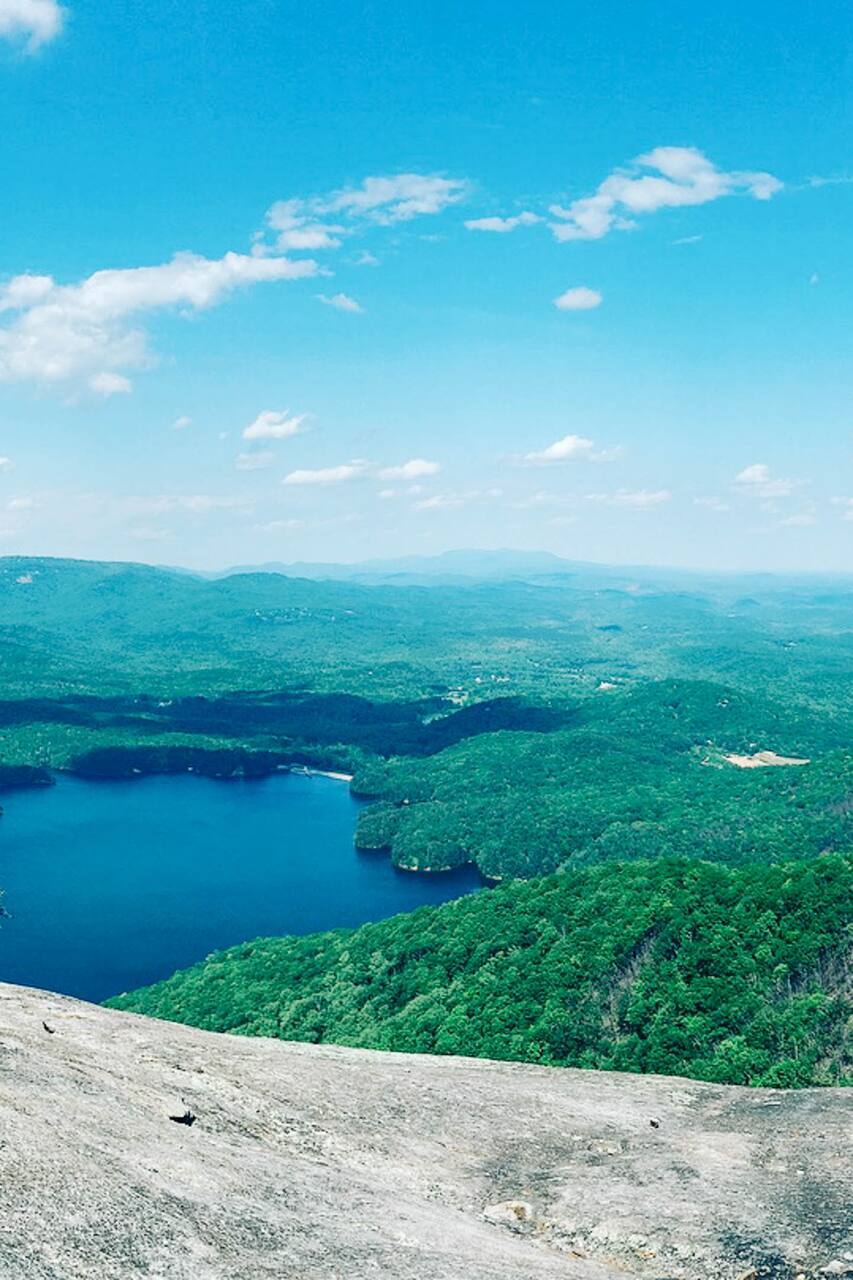 Waterfall hike and Lake Keowee swim
Waterfall hike and Lake Keowee swim
The upstate of South Carolina offers some of the most beautiful vistas in the world. I have hiked countless trails, seen dozens of breathtaking waterfalls and summited both Table Rock and Pinnacle Mountains. My passion for the majesty of nature, well-being and connectedness makes hosting you in this mountain lake region my honor and pleasure.
I will lead our team hike with my mascot, an adorable and lovable mini poodle (pictured). We will traverse through the wilderness, crossing streams and bridges and taking in the flora and fauna until we reach our destination - a glorious waterfall. While occupying the best seat in the house, we will rest and hydrate. I will take photos of you to commemorate your accomplishment and the beauty of…
This suggested itinerary is one of many possibilities. The selection of potential hikes is unlimited. I'm here to provide your chosen experience and a happy memory to last a lifetime!!
Snacks
Snacks Please let me know of any dietary restrictions.
Drinks
Water Feel free to share your preference and I will do my best to accommodate!
hiking shoes or boots, back pack, camel pack
passion for nature and outdoor activity