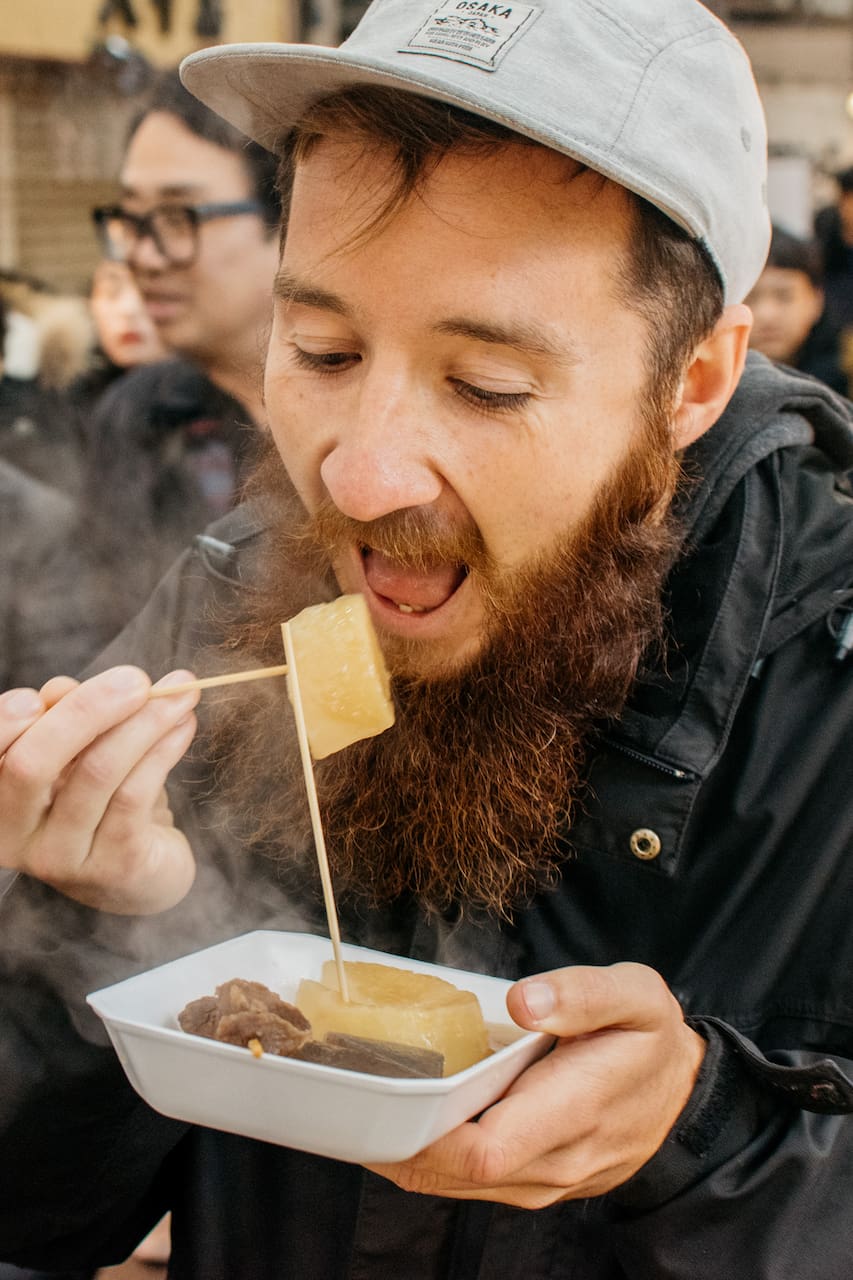 Since I was born in the city, I have been passionate about food in Kyoto. I am now a regional manager of a food tour company based in Kyoto and Osaka. I work with local restaurant owners and staff on a daily basis. I have lived in Australia studying to be a professional interpreter and came back to Japan to pursue my passion to introduce local food and share my stories.
We will first sit down and try a Kyoto-Style Okonomiyaki while I give you an overview of the city. We then go to Nishiki Market, a local food market with 1300 years of history, to taste 4-5 kinds of foods that represent Kyoto. The market is a great place for you to see regional differences in Kyoto compared to other cities in Japan. Throughout the tour, you will see and taste fresh ingredients and…
Please let me know food restrictions beforehand. Vegetarian food options are very limited for this experience.