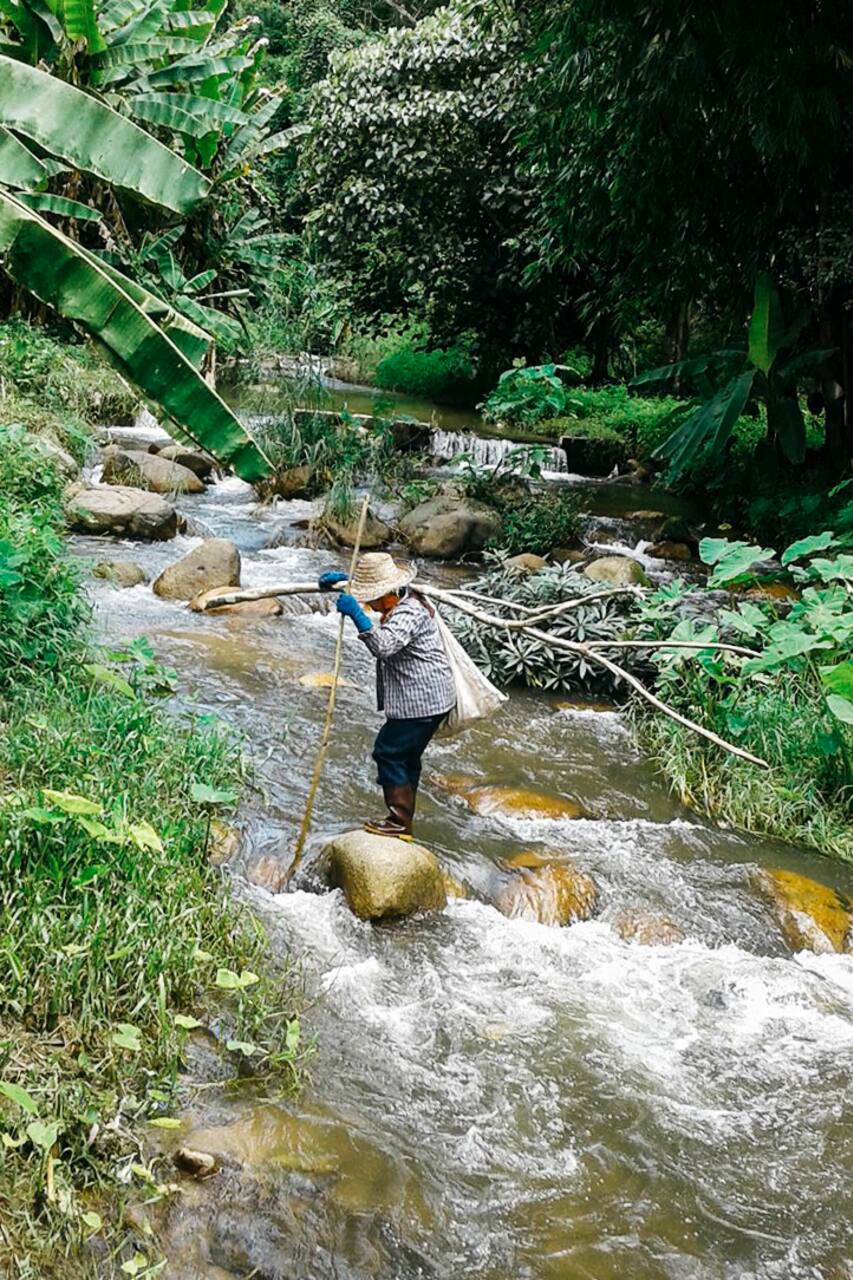 정글에서 마음에 휴식을 주고 에너지를 충전하세요
정글에서 마음에 휴식을 주고 에너지를 충전하세요
I possess the power to heal myself and guide others in vastly different ways; emotionally, spiritually, and even physically. Leading a healthy lifestyle is important to me and I never underestimate the impact that a psyche can have on a person's physical well being. Other people come to me not only for energy healing but to also discuss their life experience, close their open wounds, and to…
The entire experience includes round trip transfer from Chiang Mai city. Our driver will pick you up from your location and head up the north where you will reach to a healing home of Yardfahmadin where I will be welcome you here. Then you will be given a few minutes of landing with drink of coffee/tea and fresh seasonal fruits. Then we will spend our time together to share and connect. Then you…
All inclusive of change of clothes, comfortable Thai pants and cotton t-shirt for your convenience and bathroom essential. Meals are served with delicious home cooked food to nurture your body.
Snacks and Other
Light snack, Coffee & Tea. Mainly vegetalian
Transportation
Yardfahmadin Driver A home of soul healing, an authentic teak wooden house set right on the river bank in a peaceful surrounding.