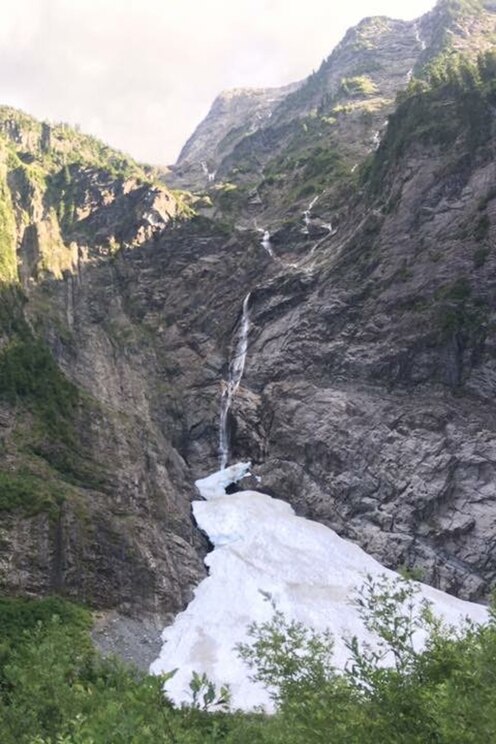 Explore Big 4 Ice Caves- All Inclusive
Explore Big 4 Ice Caves- All Inclusive
Looking to do something unforgettable and unique to enhance your stay in Seattle? Join us for an adventure and let's explore together the natural splendor of the Pacific Northwest! We will lead you on a very unique hike to the Big Four Ice Caves, where we will delight the senses with a 5 star picnic with…
포함사항
Equipment, Transportation, Drinks, Tickets, Food

Deluxe picnic that is crafted to your dietary restrictions & preferences and prepared with care. Trail snacks also included.

Still water & variety of teas from around the world

Entry Fees/ Passes

Transportation from meeting point to the trailhead and back in a private car.

We will take pictures of you during the experience and share it with you afterwards.We also can provide rain-jackets,…
We are two experienced hiking guides and world adventurers, Randy & Kasia, passionate about mountains and sharing their beauty and wisdom with others. We travel the world leading transformational journeys and Authentic Relating trainings, but we call Seattle home because of all the incredible nature that the PNW has to offer. We have been leading hikes and other adventures all over the Pacific Northwest for the past 4 years, combining fun with mindfulness practices to find some peace of mind in this fast-paced world. These hikes are one leg of our business, Guided by the Heart- Our mission is to weave connection into the fabric of daily life for millions of people. Connection to Self, Others and Nature. To find out more about what we do in the world visit our website www.guidedbytheheart.com One or both of us will lead the hikes.
We'll be exploring Mt Baker - Snoqualmie National Forest in the Northern Cascades, a splendid taste of the incredible nature of the Pacific Northwest.
향후 예약 가능 일자
원하시는 시간에 예약 가능한 트립이 없다면, 하실 수 있습니다.
8월 24일 토요일  

오전 8:00~오후 2:30.
10자리 중 9자리 남음
For groups +4 please message us before booking , our experiences are listed mostly at capacity of 4 people but we can easily host up to 10 at a time. If you have any other questions feel free to contact us.
등산
Explore Big 4 Ice Caves- All Inclusive