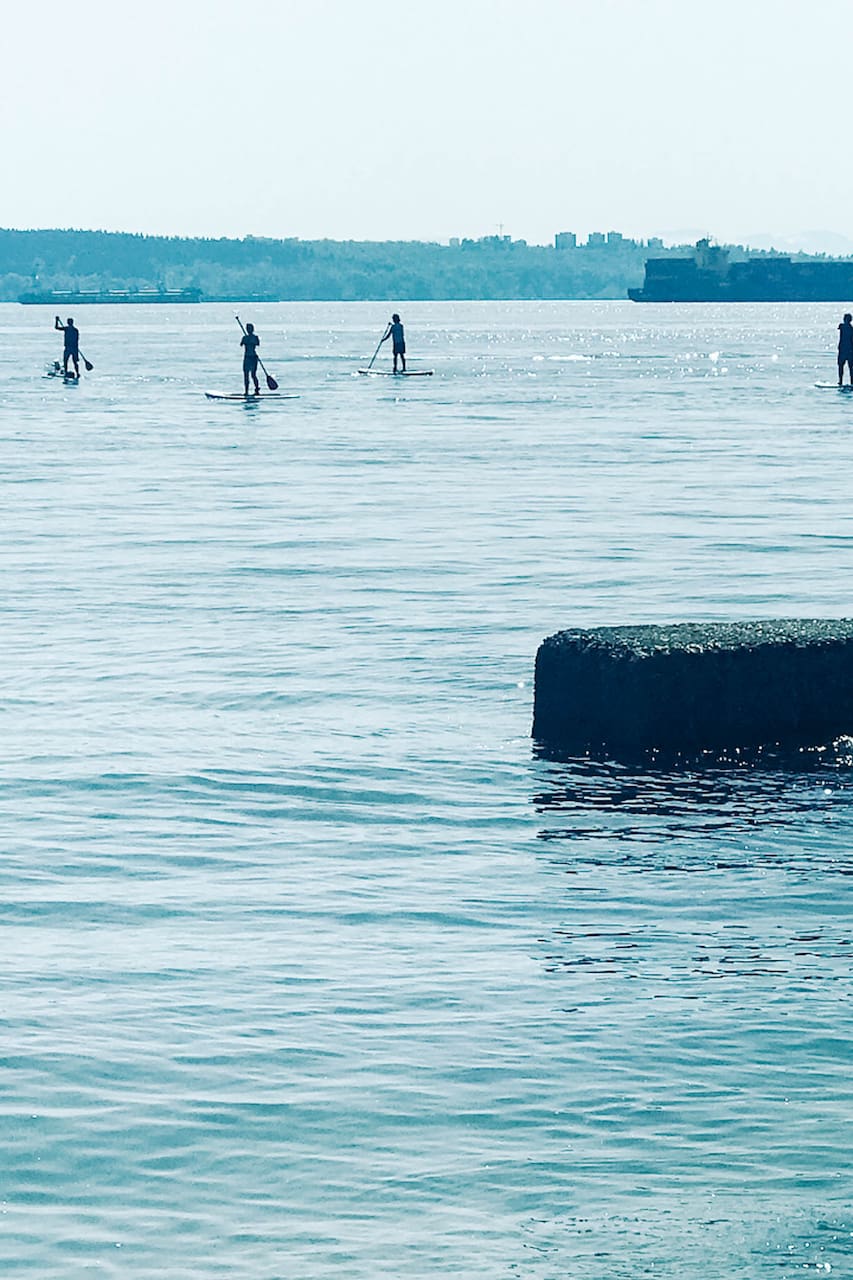 Run & Paddleboard the West Van Seawall
Run & Paddleboard the West Van Seawall
Happiest in the woods and on the water, I am a certified personal trainer as well as the owner of Sea to Sky Paddle Fit. I have been teaching paddling for 5 years and I am excited to combine my favourite activities and provide this unique experience to others!
We will run 6-7K along the West Vancouver seawall, followed by a paddle (on Paddleboards) along its shores from Ambleside Beach. Each portion should take about 40-45 minutes. We will split the group up so there is a level I and level II running group. You'll get a unique perspective of the West Van waterfront from both land and water. Ambleside Beach is also known for some of the best sunsets in…
You should be comfortable swimming before you try Paddleboarding.
Warm clothing for afterwards
We will run to Dundarave Pier and back again. A beautiful look out spot known to North Shore locals.
패들보딩
Run & Paddleboard the West Van Seawall
새로운 트립