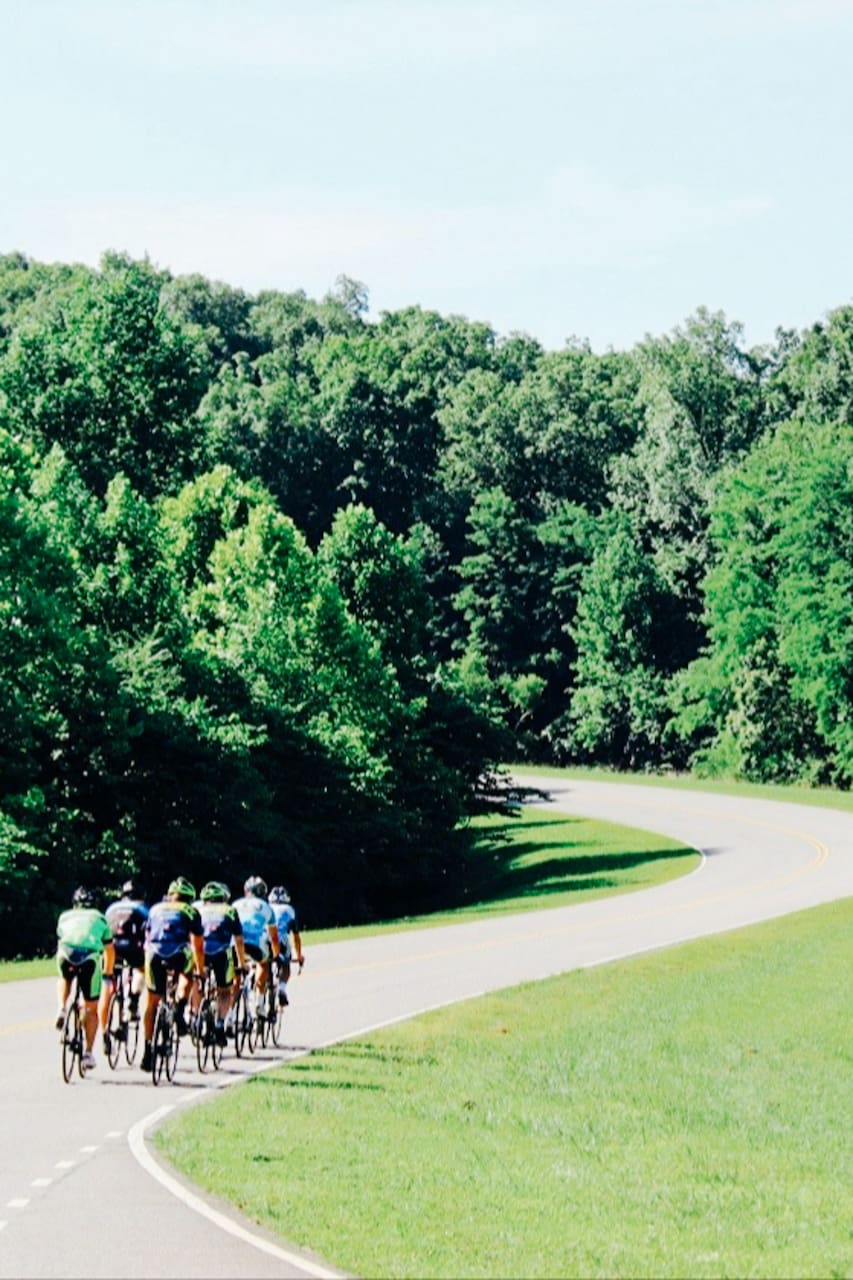 Tour de Natchez Trace Bicycle Ride
Tour de Natchez Trace Bicycle Ride
I've been riding bicycles in Middle Tennessee for 30 years. I'm an accomplished racer, a master mechanic, and a seasoned veteran in supporting cycling experiences. In short, my life revolves around bicycles and cycling. I've ridden many places in the world, but always look forward to coming home to ride my familiar roads and routes. Let me show you what makes cycling in this area so…
56 mile (43 mile option) Supported Road Cycling Ride 3000 ft elevation gain. Featuring almost 25 miles on the Natchez Trace Parkway, this tour is the shining example of what makes road riding in our area so special. Rolling hills, fantastic scenery, and no commercial vehicles are staples of the Natchez Trace. After spending the first half our ride on the Natchez Trace, the route winds its way…
Total trip duration is 5+ hours (including transportation and ride set up). Riders will cover between 43 and 56 miles, depending on speed and fitness level.
Transportation
Van ride to and from ride
Equipment
Cervelo Road Bicycle Helmets & Pedals will also be provided
Arrive dressed in cycling clothing (jersey and padded bibs/shorts)
Fitness and the ability to ride 50 miles on a bicycle in 3.5 hours
Bike fit coordinates or your personal fit sheet to speed bicycle set-up.
Guests should email their required bike size, fit coordinates, and pedal system type to mc2bikes@me.com, no later than the day before the experience.