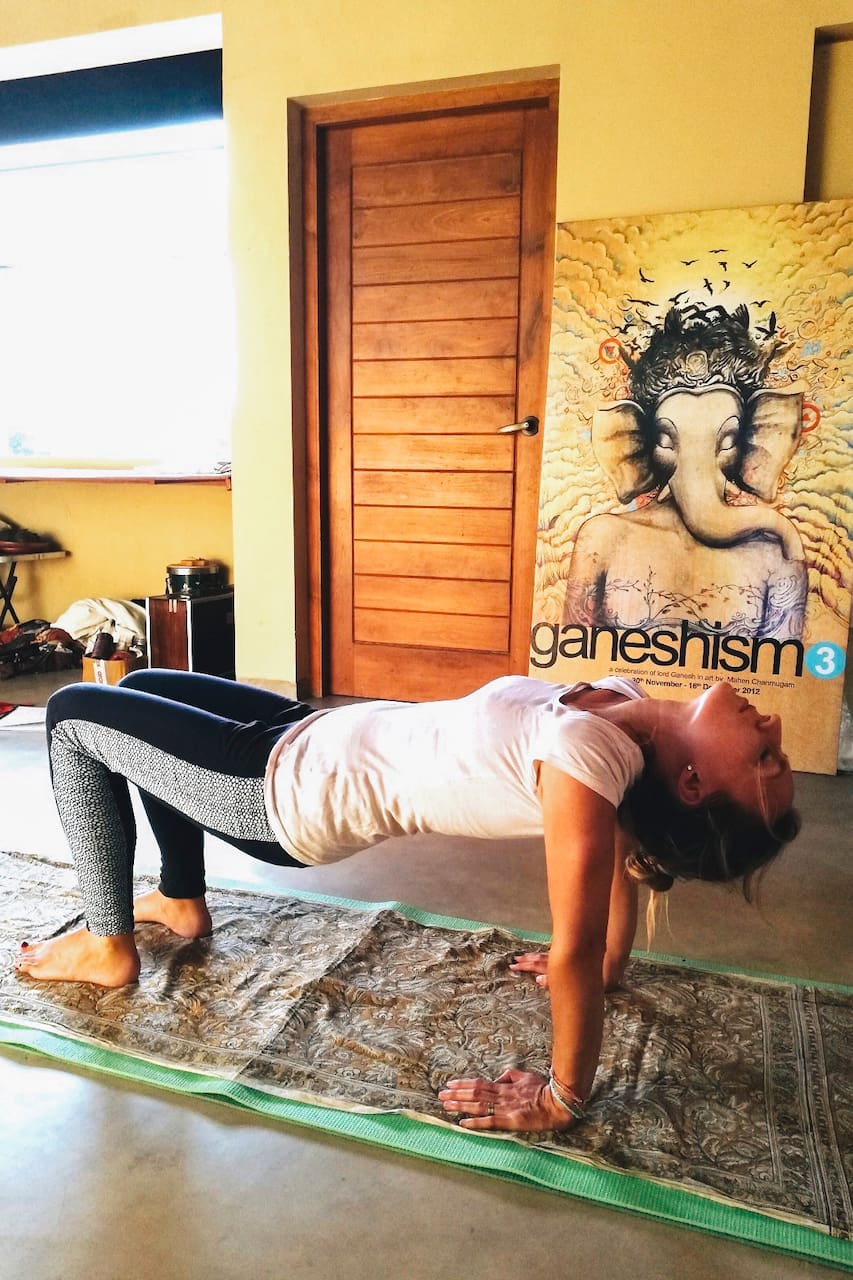 예약 가능일이 매우 제한되어 있습니다.
I am a French citizen, residing for the past 12 years in Colombo area with my Sri Lankan husband and our son. None of us are actually Hindu devotees nor religious, but my husband has been painting Ganesh since 20+ years and we are quite open to developing our spirituality in our own ways... We have a gallery called Ganeshism but we won't try to send you anything, promise! :) I am a Kundalini…
As usual in a Kundalini yoga class; we'll experience different complementary activities; starting with breathing exercises, moving on to gentle body work following soothing Ganesha songs, experiencing deep relaxation with the sound of gongs and bowls and finally ending with a meditation. What makes this yoga class unique is how we will connect it with Ganesha; using specific visual / physical …
All are welcome - any faith and any level of yoga experience (beginners welcome!). The session can be done standing, lying down or sitting on a chair, if you find it difficult to sit crossed-legged
Just bring an open mind and be ready to experience without any expectations and comfortable clothes.
We will be in a beautiful suburban residential house, opened onto a lush green small central garden. The yoga happens on the roof top, covered but open as well, where we can hear a lot of birds and other wildlife, especially at dawn and dusk. Yoga mats and water are provided, as well as traditional local herbal teas after our session together
All are welcome - any faith and any level of yoga experience (beginners welcome!). The session can be done standing, lying down or sitting on a chair, if you find it difficult to sit crossed-legged