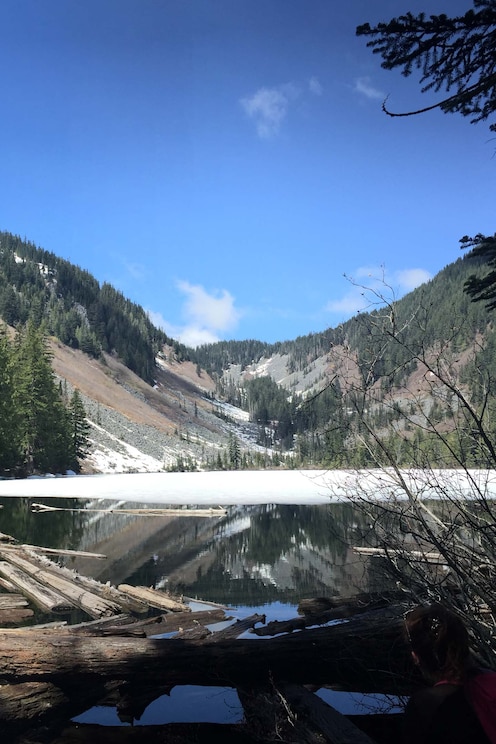 Mindfulness practice in the Wilderness
Mindfulness practice in the Wilderness
Let's go on an adventure and enjoy the natural splendor of the Pacific Northwest! We will lead you on a 5-mile (round trip) low-elevation gain hike through the Alpine Lakes Wilderness. We will guide you through a couple meditation and mindfulness practices: to ground and connect with your inner self, and to…
포함사항
Drinks, Tickets, Food

Picnic Lunch. granola Bars, trail mix

Water

Entrence Fees/Passes
We are two experienced world adventurers, Randy & Kasia, and we call Seattle home because we luuuuuv the mountains and all the incredible nature that the PNW has to offer. As a certified coach, Randy offers programs in Heart-brain synchronization to connect with self and Authentic Relating to connect with others. Kasia rejoins us from a stint as a tour guide in the Minho region of Portugal. We have been leading hikes and other adventures all over the Pacific Northwest for the past 3 years, combining fun with mindfulness practices to find some peace of mind in this fast paced world.
Meet under the large orange outdoor sculpture with seating adjacent to the NW African American Museum. Jimi Hendrix is a rock Legend from Seattle and this park is a perfect meeting point with ample FREE parking just outside of downtown and next to the Interstate that leads to the mountains. Easy to get to by public transit, rideshare or car and you can check out some of his best poetry etched into the sidewalks while we gather.
If you would like to adventure with us and the dates you are available are not listed please contact us. Also please check out our other experience: "Enjoy a Unique Sunset Hike Experience"
등산
Mindfulness practice in the Wilderness
새로운 트립