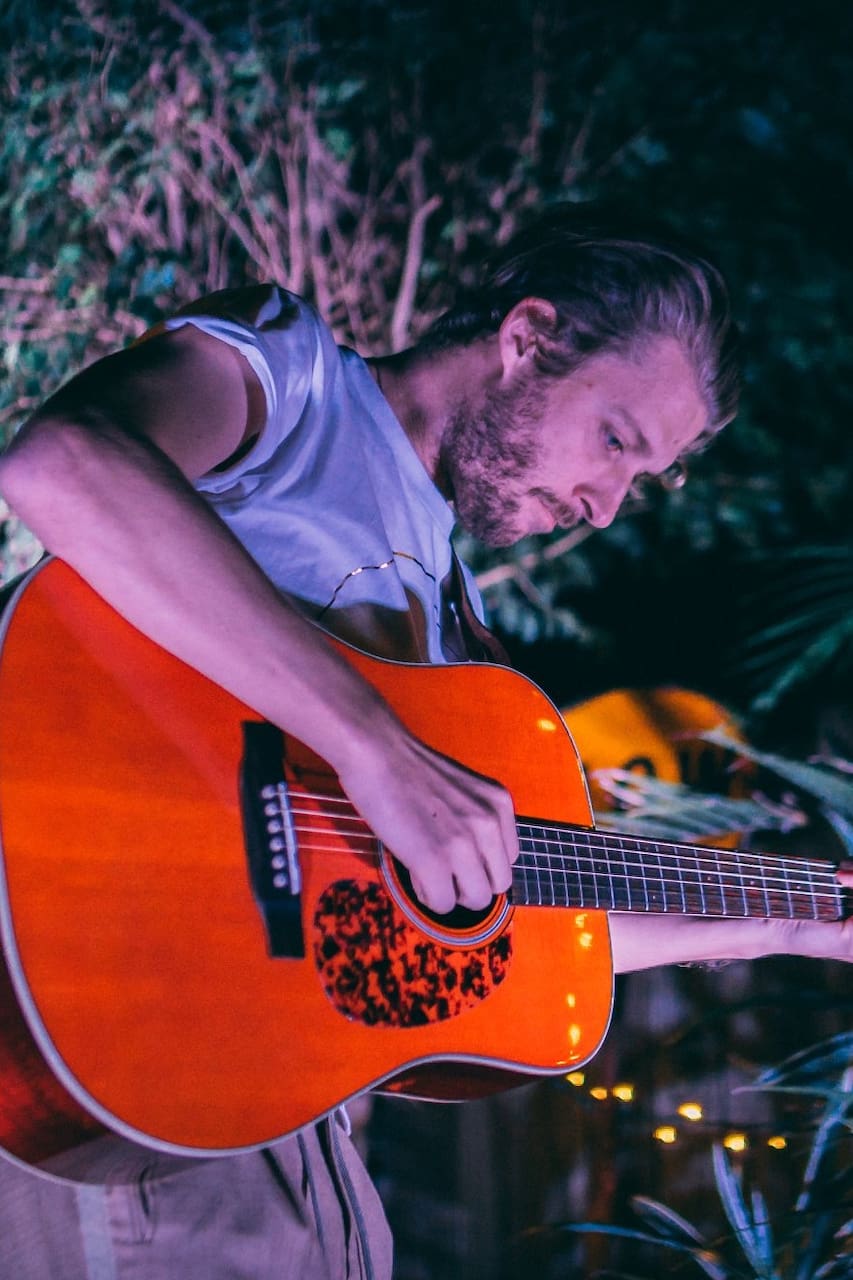 Debut Sydney - Intimate & Personal Gig
Debut Sydney - Intimate & Personal Gig
Languages:
언어에 상관없이 즐길 수 있는 트립

인기가 높은 트립입니다. 110명 이상의 게스트가 예약했어요.
I'm a writer, singer and believer in all things music, someone who dreams big and thinks intimate. I have lived and performed all over the world, and at this moment, I'm very lucky to call Sydney home.
NEW VENUE (it's stunning we promise) Sit and listen to some of the best signed and undiscovered musicians Australia has to offer...but with a twist. Every artist will perform a song for the very first time. Words on a page will become a memory for us all. Take home something that's never been sung before. Who knows, you might even hear a song the world will soon be singing with you. We want…
Guests to meet at the venue. Can't wait! Just another reminder it's BYO for food and drink (we recommend you eat first, but feel free to bring snacks) x
Please note we are BYO for food and drink! So basically, good times are guaranteed. This is very much a gig/concert, so we recommend that you eat first if you can, but feel free to bring a few snacks. We'll be making musical magic in a beautiful, secret musical space called Hibernian House. It's quite simply stunning. Once inside, follow the signs to Hibernian House. Lounges, cushions and floor to ceiling windows over Sydney await!
이 트립은 주류를 포함합니다. 법적 음주 가능 나이에 해당하는 게스트에게만 주류가 제공됩니다.
Guests to meet at the venue. Can't wait! Just another reminder it's BYO for food and drink (we recommend you eat first, but feel free to bring snacks) x
소규모 콘서트
Debut Sydney - Intimate & Personal Gig