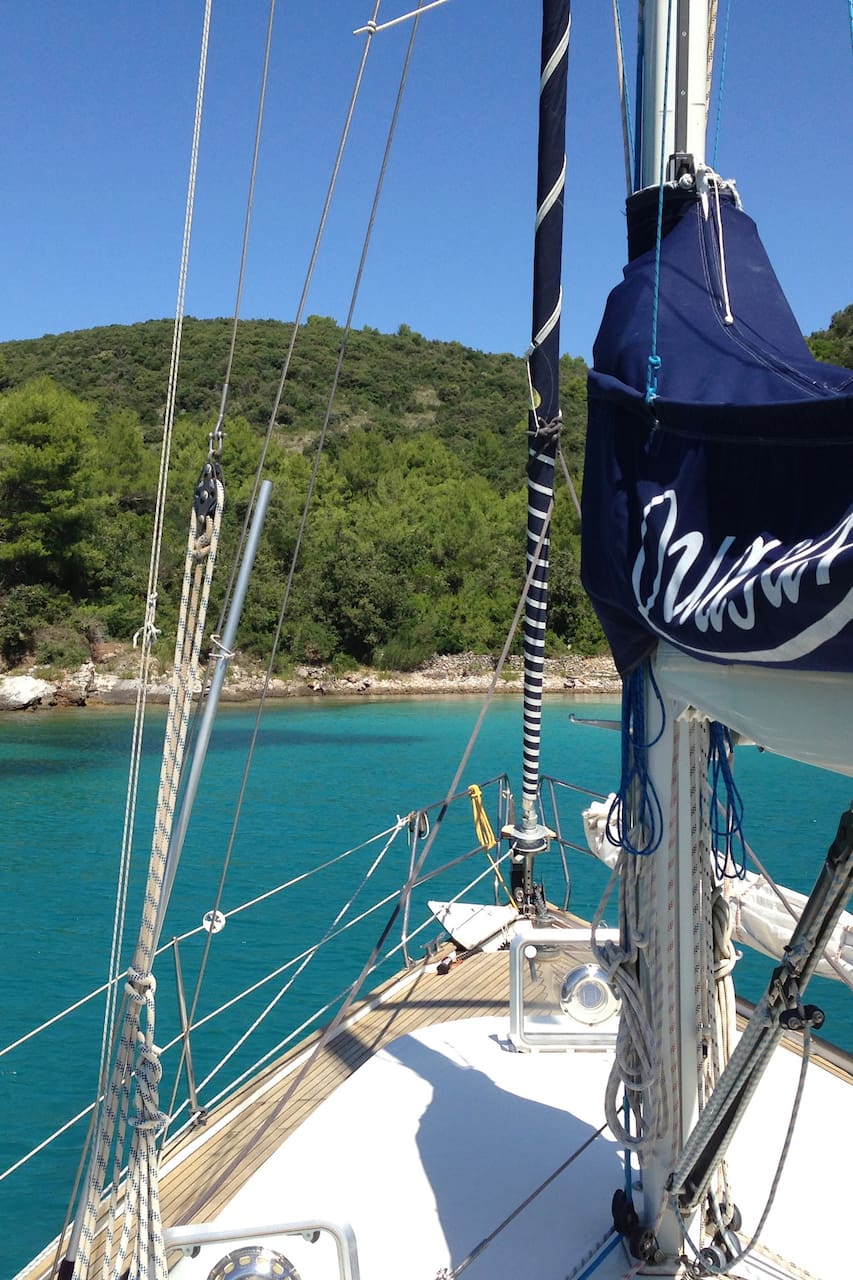 Sail to Elba Island with Lunch Onboard
Sail to Elba Island with Lunch Onboard

예약 가능일이 매우 제한되어 있습니다.
My husband (Gianni) and I have many years of experience of navigation in the Mediterranean sea and also in cooking Tuscan recipes, handed down from generation to generation. We have sailed really a lot, exploring Sardegna, Corsica, Ischia, Procida, Capri, Sicilia, Ustica, the Pontine islands, the Eolie islands, the Egadi islands, Albania, Montenegro, Croazia and Slovenia. This is our passion,…
We will departure from the harbour of Marina di Salivoli at 10 am. (the return will be around 5,30 pm). After leaving the harbour, we will head to the island of Elba to discover its coast. Elba is one of the most beautiful and untouched island of the coast! Depending on the meteorological conditions, we will decide which direction to navigate to reach one of its beautiful bays where we will anchor…
The departure will depend exclusively on the maritime weather conditions. If the cancellation is due to adverse conditions, the payment will be fully refunded by AirBnB. We welcome from minimum 2 pax
점심식사
Lunch on board includes a dish of pasta with fresh fish purchased by local fishermen, vegetables/salads and fruits are bought by small local farmers. We serve organic wine. Drinks are included. If you don't like fish, please let us know, we can prepare a delicious dish even without fish.
Beach towels, Sunscreen, cap.
We will sail to the Island of Elba admiring the exciting coast, in search of the beautiful bays with turquoise waters.
신분증상의 사진과 대조할 수 있는 본인 사진을 찍어야 합니다. 이를 통해 에어비앤비가 트립에 참가하는 게스트를 확인할 수 있습니다. 이 절차는 한 번만 완료하시면 됩니다.
The departure will depend exclusively on the maritime weather conditions. If the cancellation is due to adverse conditions, the payment will be fully refunded by AirBnB. We welcome from minimum 2 pax
보트 타기 체험
Sail to Elba Island with Lunch Onboard