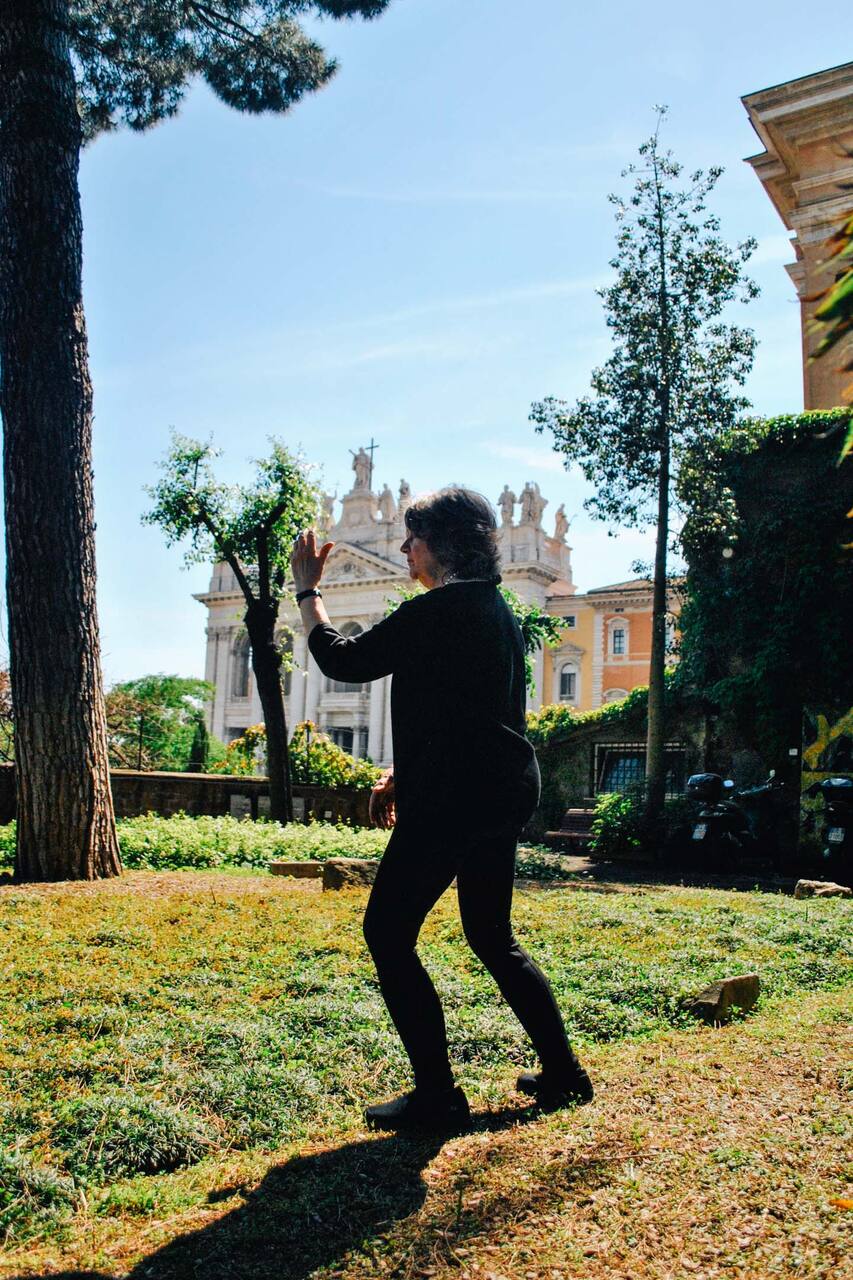 Tai Chi Lesson in art gallery
Tai Chi Lesson in art gallery
About your teacher, Silvia Stucky: "I am a contemporary artist in Rome, I have always been interested in the culture of the East, particularly Taoism and Zen. I currently teach Tai Chi and Qigong which I have been practicing since 1986 with the masters Wang Po Shu and Wu Dao Gong." Silvia Stucky was a student of the masters Wang Po Shu and Wu Dao Gong, she has practiced Taijiquan for 30…
Sala 1 - International Center for Contemporary Art 소개
Sala 1 is a non-profit center for contemporary art located in the Holy Steps complex in Rome, next to San Giovanni Laterano Cathedral. An ex-basilica restored as an art center in 1967 by priest-sculptor Tito Amodei, Sala 1's specific goal is to show aspects of contemporary art, especially sculpture, not easily programmed for commercial galleries and Rome's conservative museums.
참가비가 전액 Sala 1 - International Center for Contemporary Art에 기부되는
착한 트립
입니다. .
Immerse yourself in contemporary art as you experience the ancient practice of Tai Chi. We will meet at one of the most beautiful Galleries in Rome, the Sala 1 International Center for Contemporary Art, directed by American curator Mary Angela Schroth. Amidst the works of art, in a peaceful and quite space, far from the noise of Rome, you will benefit from the harmony and clarity of mind that Tai…
Lessons are for beginners and experts alike.
음료
Fresh water, the From the Roman acqueduct nearby.
Comfortable clothing is recommended
The neighborhood of San Giovanni is one of Rome's oldest quartiers, dating from Roman times. After a brief look at nearby Basilica of St. John Lateran and the Roman Aurelian wall, we enter into the private garden of the Scala Santa and then enter the gallery Sala 1 to start our Tai Chi lesson with Silvia.
7월 20일 토요일  

오후 4:30~오후 6:30.
5자리 중 5자리 남음
신분증상의 사진과 대조할 수 있는 본인 사진을 찍어야 합니다. 이를 통해 에어비앤비가 트립에 참가하는 게스트를 확인할 수 있습니다. 이 절차는 한 번만 완료하시면 됩니다.
Lessons are for beginners and experts alike.
사회 공헌
Tai Chi Lesson in art gallery