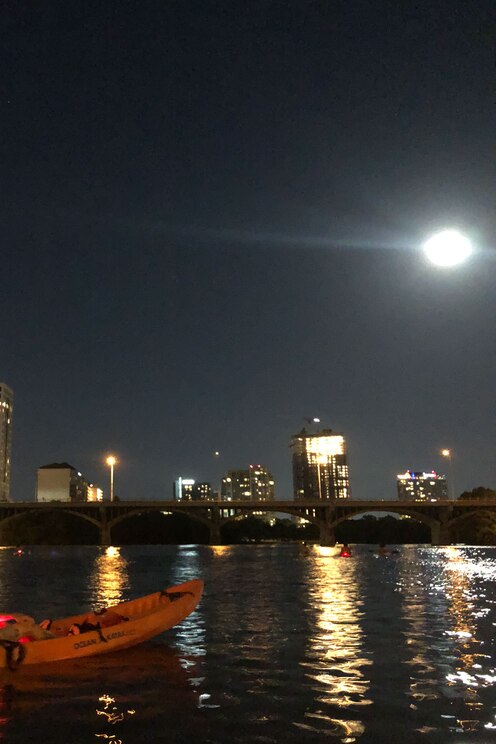 Stories & Campfires on a Secret Island
Stories & Campfires on a Secret Island
We will meet up near town lake and canoe to a secret island downtown. Its a short paddle so the canoe part is not the main point, just necessary to get to the island. Once we get to the island, we'll start a campfire and hangout and explore for a bit. Then, we'll gather around the fire and share some s'mores and…

S'mores

canoe life jackets
My name is Aaron and I love exploring and adventures. I have traveled extensively and camped a lot and one of my favorite things is sharing stories around a campfire. This trip combines my passion of showing new friends one of my favorite top secret spots in Austin while at the same time inviting them to share some stories around a campfire! I've got stories for days so I'll contribute and hope that you're willing to share some as well.
We will take a short canoe ferry over to the secret island on town lake and spend most of our time there.
This will be a great night of making new friends! Once you book you'll get detailed instructions from Aaron about where to meet, etc so trust that all the small details are to come.
카야킹
Stories & Campfires on a Secret Island
새로운 트립