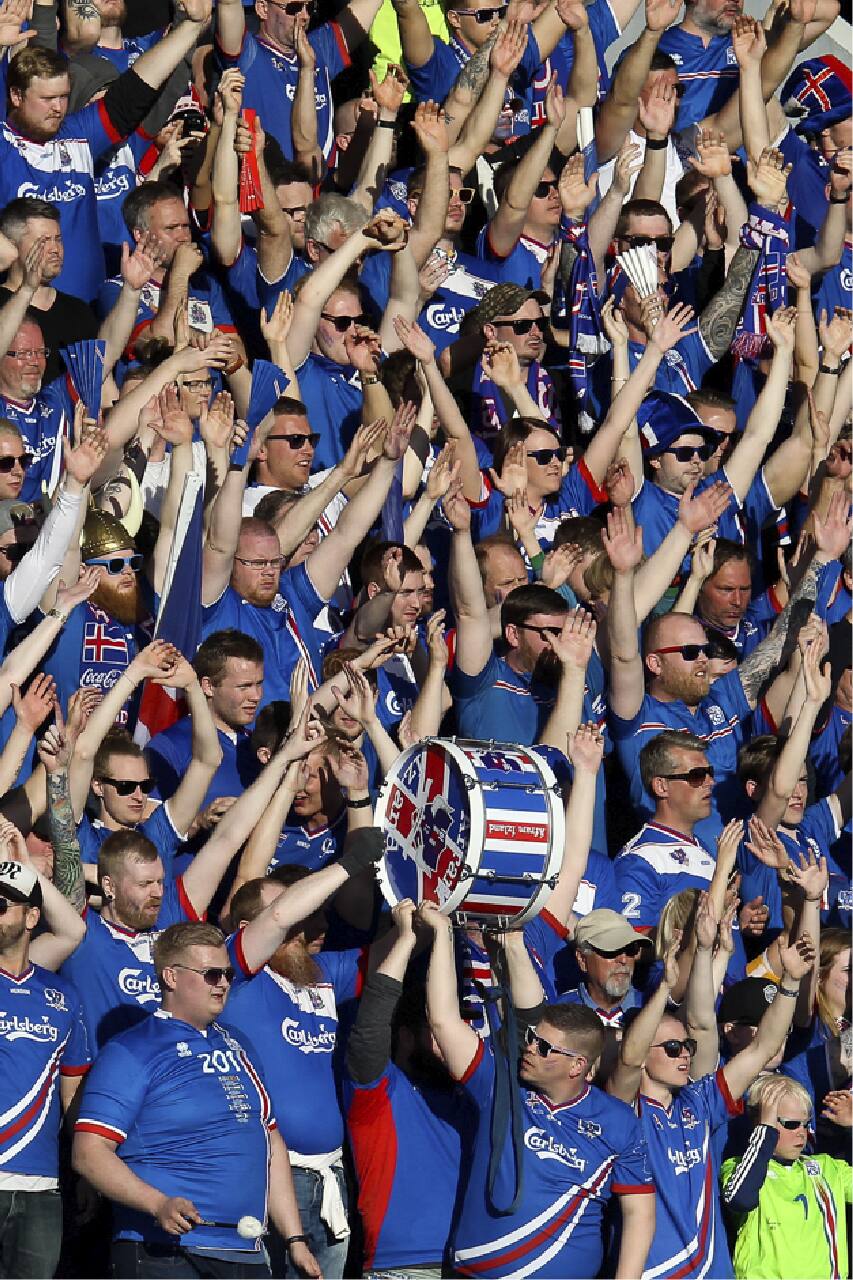 Pablo has lived in San Salvador, Miami and New York City, and now resides in Reykjavik where he works for Icelandair and plays football in a premium league. He is very passionate about the game and can narrate in English, Spanish and Icelandic—just take your pick.
Iceland is debuting in the World Cup this coming June. The Team Captain's opinion is that Iceland's supporters share greatly in this amazing success. Legendary supporters club Tólfan (The Twelve), known for their songs, their passion and of course their Viking Clap, will be vigorously backing the team this summer. Would you like to join them? Icelandair is offering eight tickets to an electric…
The Icelandic summer weather can be surprisingly chilly. We recommend warm clothes and sturdy shoes for the match. A water bottle is a great idea too—you'll need to grease those vocal cords regularly.