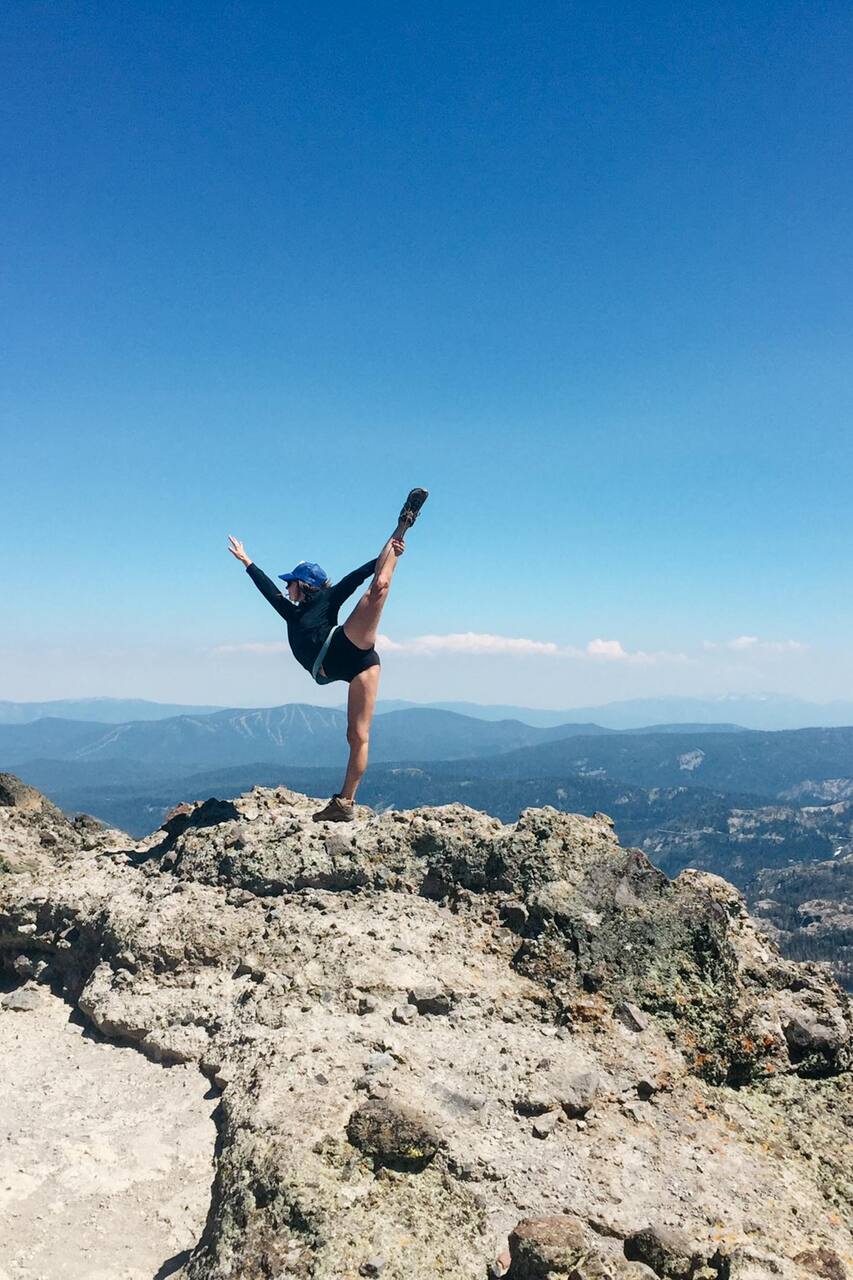 Wildflower hike to a beautiful peak
Wildflower hike to a beautiful peak
Meet Nikki and Chad, and their Shiba Inu, Henry !! They are adventurous locals in Truckee who have a huge appreciation for all things community and outdoors. They're fun, knowledgeable and personable. Love meeting new people and making it feel like we've been friends forever ! Come join us on one of our favorite local hikes!
We'll meet at the trailhead parking lot, give hugs or high fives and start our trek. We'll trek uphill on trail for about a mile and a half to wildflowers, through big trees with Mountain View's. After the mile and a half we will reach the junction with the PCT and eventually we will make it to Castle Peak for lunch with a view after about 3 miles. Chill time to chat, take photos (obviously lots…
This is a 6 mile out and back hike. I suggest all hikers to be comfortable with going 3 miles uphill! It's beautiful and the scenes will distract you from the uphill !! :)
Lightweight jacket in case there is wind
Trekking poles if you want! I always use mine !! Saves the knees and ankles from working extra hard.
You can find us at the trailhead! Feel free to call or text me. I'll let you know what I'm wearing before the day of our hike.
신분증상의 사진과 대조할 수 있는 본인 사진을 찍어야 합니다. 이를 통해 에어비앤비가 트립에 참가하는 게스트를 확인할 수 있습니다. 이 절차는 한 번만 완료하시면 됩니다.
This is a 6 mile out and back hike. I suggest all hikers to be comfortable with going 3 miles uphill! It's beautiful and the scenes will distract you from the uphill !! :)
당일여행
Wildflower hike to a beautiful peak
새로운 트립