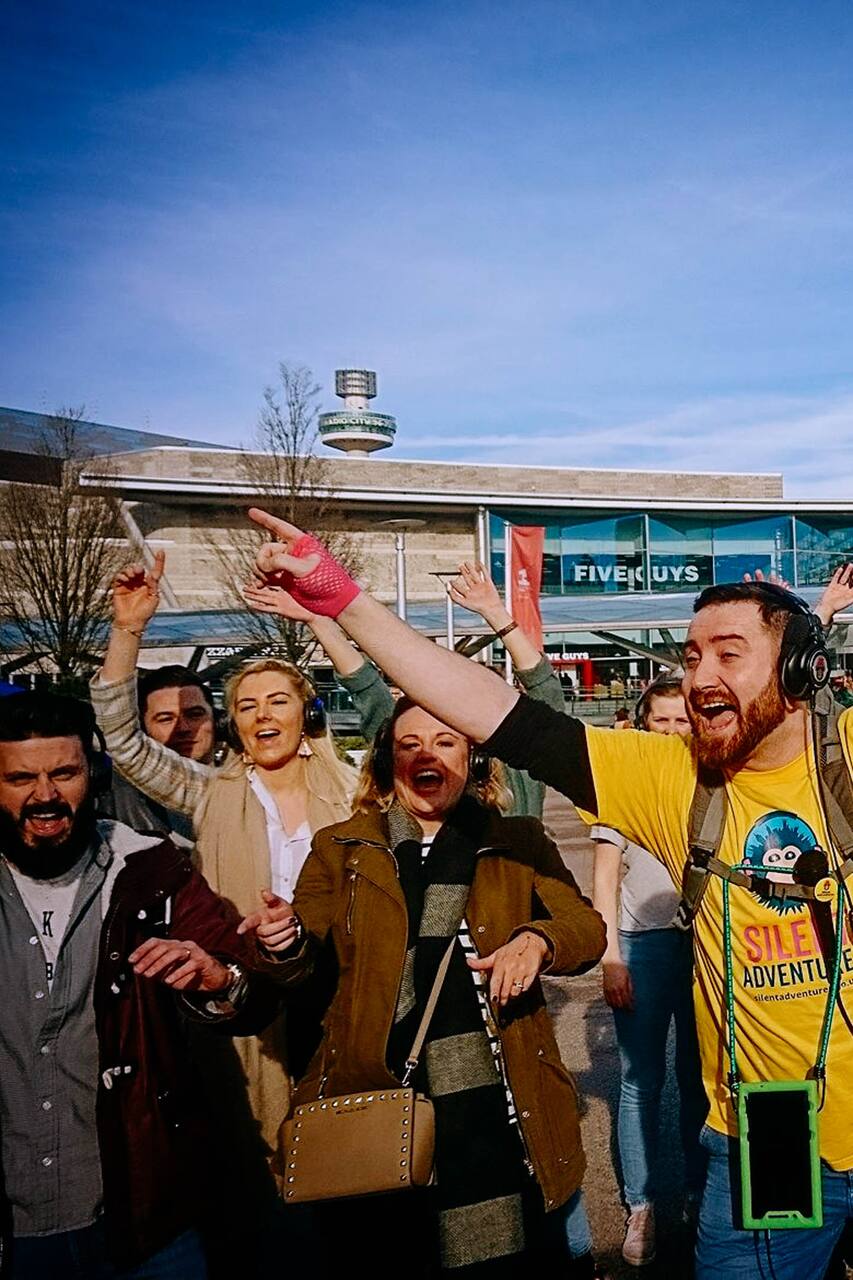 예약 가능한 날짜가 몇 개 남지 않았습니다!
I'm Alan the Director of Advanced Disco Moves at Silent Adventures Liverpool. It's a tough job dancing through the streets of the city making people laugh, dance and sing - but someone's gotta do it! Hopefully the amazingly talented team at Silent Adventures can meet you soon and bust some serious disco moves!
Join the Silent Adventures Team as we take you on a journey of song and dance through the famous sound-soaked streets of Liverpool. This musically instructed adventure aims to have your funky moves on display and your pop star voices serenading the people of the capital! Hi-tech headsets will fill your body with beats, theme songs and your favourite hits across the decades. As your inhibitions…
Sing, dance and cheer your way through the Music Capital of Britain!