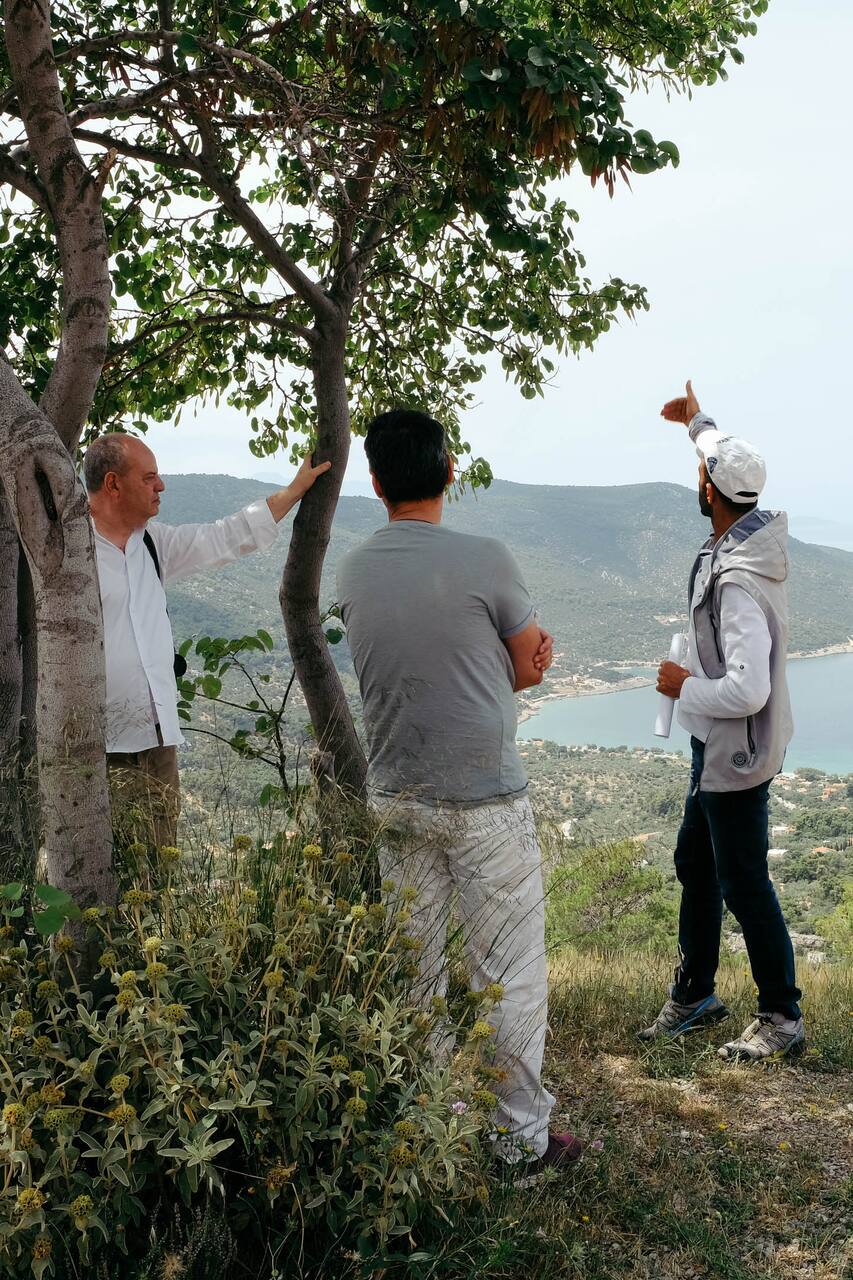 Explore 2 Ancient Greek Castles
Explore 2 Ancient Greek Castles
Includes:
음료, 입장권 1매, 장비, 교통편
The Immersed Observer An experiential photographic journey to two Ancient Greek Castles 1-We view and photograph 2-We share our food in the Greek Symposium manner 3- We link with Greek history 4- We experience Greek nature in the Spring 5- We connect with other people and make friends 6- We have fun, are amused and enjoy ourselves 7- We are excited to discover small surprises! This…
NIROI foundation aims to introduce world travelers to the reality where Soul, Spirit and Body coexist in harmony and become one. By means of self-knowledge, joy, interaction, creation and cooperation - travelers become better acquainted with the Greece of Light-Spirit (and everything it stands for) and, by extension, with their own self. By supporting us you support the universal greek spirit
참가비가 전액 Niroi Foundation에 기부되는
착한 트립
입니다. .
During our daily trip, we will experience the unique Greek History by visiting two of the most ancient Greek castles in a magnificent natural environment, just 1½ hours from Athens. We will learn how to photograph archaeological sites, become an observer and practice landscape photography. We will share experiences, discover hidden secrets, eat together in a Greek symposium, share our food,…
There will be hiking to the Castles so you need to have hats, water & comfortable clothes and shoes and sun cream as weather is warm. Also camera to take interesting photos, will be exhibited by Niroi
장비
Photography lesson & tips
Comfortable clothes and shoes for the activities and climbing the Castles
Photo camera (if not, your mobile camera is fine too)
Lunch (preferably cooked by you, to be shared in the Symposium)
Ancient Castle of Eleftherai and ancient castle Aigosthena, Porto Germeno port and beach and Vilia village. We are going to visit 2 of the most important and well preserved castles of Ancient Greece (classical period 350 b.C), a beautiful beach where we will swim and a magnificent place to have our lunch symposium (everyone carries his own food to share). Finally we are going to have our afternoon coffee and take photos at the village of Vilia.
이 트립은 주류를 포함합니다. 법적 음주 가능 나이에 해당하는 게스트에게만 주류가 제공됩니다.
There will be hiking to the Castles so you need to have hats, water & comfortable clothes and shoes and sun cream as weather is warm. Also camera to take interesting photos, will be exhibited by Niroi
당일여행
Explore 2 Ancient Greek Castles
새로운 트립