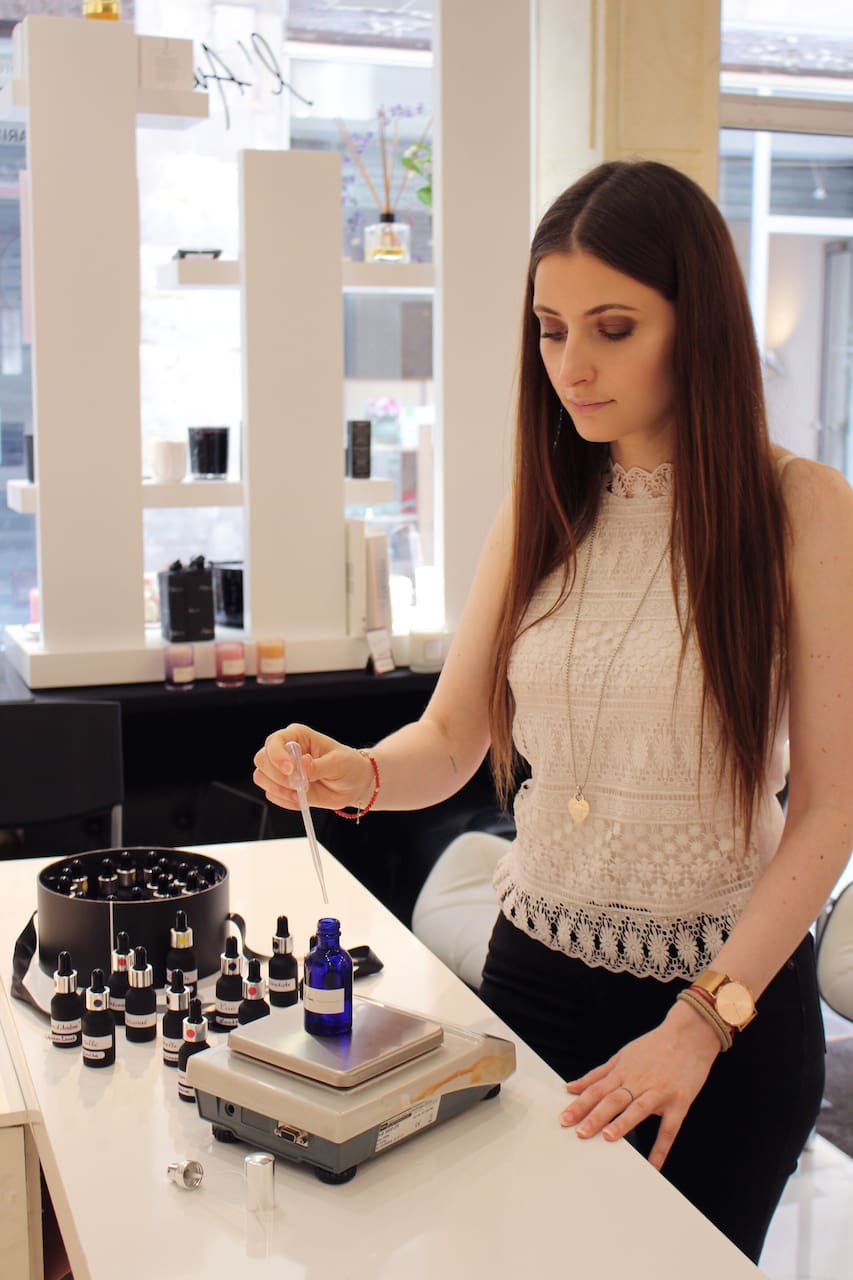 Includes:
음식, 음료, 입장권 1매, 장비

인기가 높은 트립입니다. 1,360명 이상의 게스트가 예약했어요.
Passionate about Perfumery since my younger age, I started pharmaceutical studies to evolve in this universe. I then continued marketing studies into Luxury and Fragrances and I had the chance to work for well-known Houses such as Dior, Hermès and Christian Louboutin. It has been 4 years now that I started my own brand l'Aurore to propose quality perfumes and scented candles by promoting the…
Compose yourself your own perfume and discover the perfumers' secrets! During this workshop you will learn a lot of stories about the Perfumery and its History. This French Art is deeply fixed into the memory of France and into its traditions. You will then discover the different raw materials and scents at your disposition, and start creating your own perfume formula upon advice​ on how to…
Caution! The duration of the workshop is between 2h and 2h30 depending the number of participants and of your questions :) We unfortunately cannot accept small children for the workshop
티켓
Document about Perfumery You will be able to take away with you a complete file about Perfumes with a lot of tips.
장비
A 50ml bottle of your fragrance We supply everything to make your bottle of perfume!
Your smell, your good mood and your desire to learn new things!
The experience will occur into our boutique-laboratory, in the heart of the Montorgueil area, in the 2nd district, at 39 Saint-Sauveur street. This area has become one of the most trendy and lively of the French capital with its various bars, restaurants and small shops. We will give you a resumé of the workshop that you can keep as a souvenir. In it you will also find all our favorite places to visit while walking around after your experience.
향후 예약 가능 일자
원하시는 시간에 예약 가능한 트립이 없다면, 하실 수 있습니다.
8월 26일 월요일  

오전 10:30~오후 1:00.
8자리 중 2자리 남음

인기가 높은 트립입니다. 1,360명 이상의 게스트가 예약했어요.
Caution! The duration of the workshop is between 2h and 2h30 depending the number of participants and of your questions :) We unfortunately cannot accept small children for the workshop