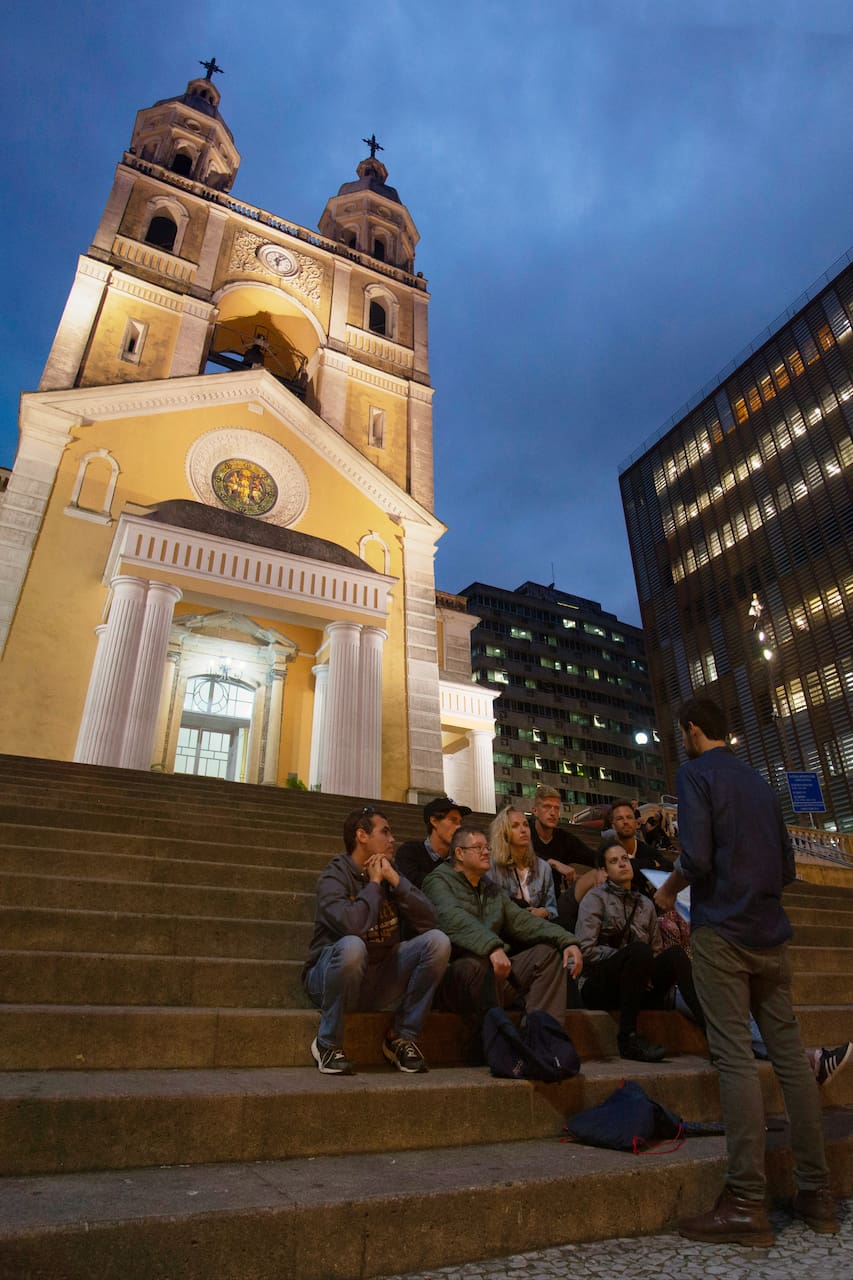 Walking Tour + Hidden Bars
Walking Tour + Hidden Bars
Languages:
스페인어, 영어, 포르투갈어로 진행
I've traveled the world for a few years as an English Teacher and during this time I had the chance to learn French and Spanish. Now I settled down in Florianópolis where I am very happy to say I do what I love. I am a certified tour guide, history student and language teacher. I also love cooking and nature and it has become a big part of my life. To share this knowledge is a big pleasure for me.
I will guide you around the city interpreting its history and monuments. We will have a 30 minutes break at the public market so you can try Brazilian Snacks such as pastel, coxinha and sugar cane juice. In the meantime you can buy souvenirs or even a traditional cachaça bottle. In the end, I will take you to small vintage bars so you can experience the Brazilian happiest hour with the…
The primary language of our experience depends on each groups' profile. A second language may be used if necessary. Doubts? Write me!