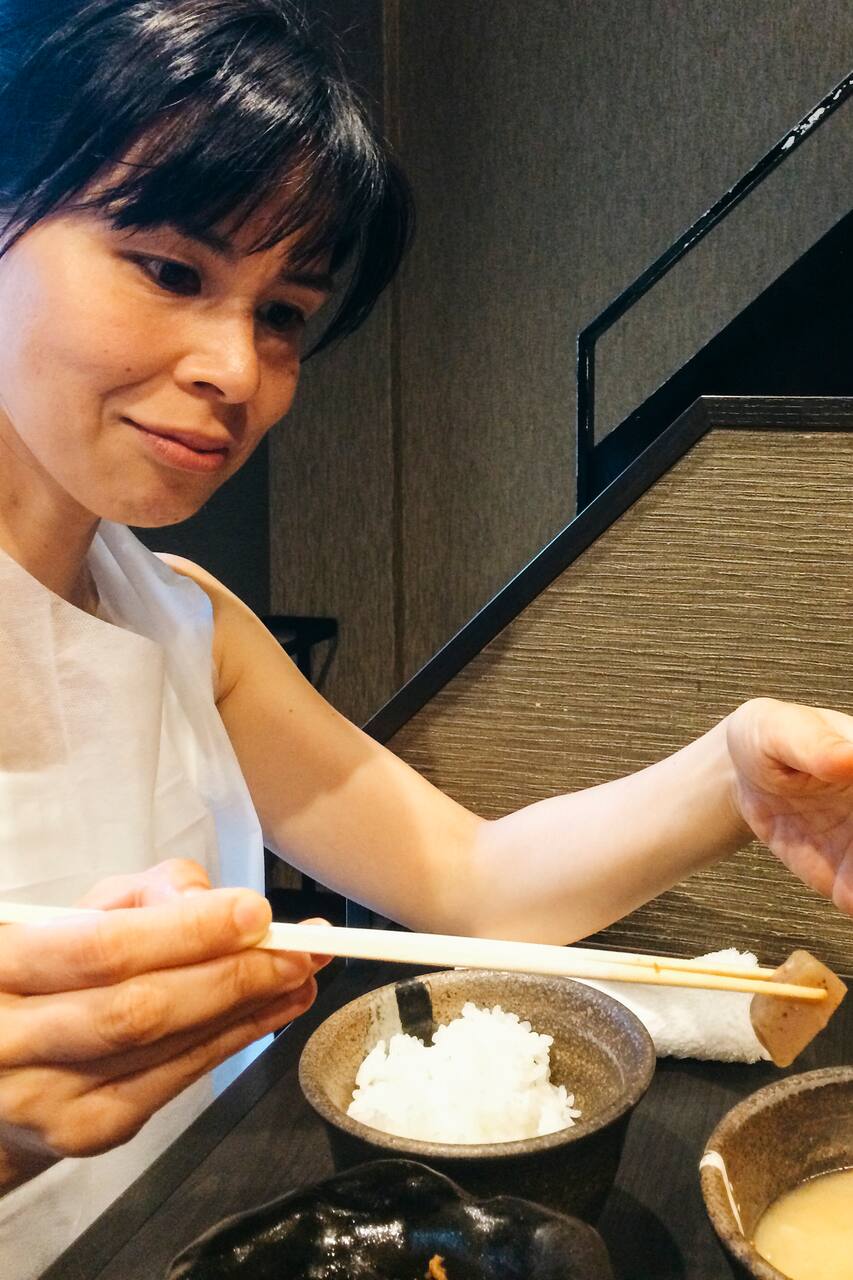 80명이 넘는 게스트가 이 트립에 별점 5점을 주었습니다.
I'm Chie, a food obsessed Japanese living in Osaka (originally from Kobe). I'm a technical translator, authorized tour conductor & food tour guide. How much do I love food? Well, when I was 14, I already had my own list of favorite eateries in a couple of cities along with their specialty food to take my friends to. I've been doing food tours for almost 14 years in Osaka, Kyoto and Kobe -…
On this 3 hr long walking tour, you'll make 3 food stops that you wouldn't find without a food obsessed local to show you. You will try: (1) the most popular local snack in Osaka, (2) amazing Kobe Beef for lunch, and (3) a traditional dessert from a 100 year-old family owned confectionary, while learning about the character and local food of Osaka and Japanese food culture. We'll start with…
-The transportation fee (subway) from Namba to the restaurant is included. -The number of guests who can join the tour is limited to 5 due to the size of the restaurant. -The lunch is a fixed menu
Snacks and Other
Kobe Beef for lunch. Savory + Desserts with miso soup, rice and pickled veggies. The most popular local snack called TAKOYAKI at a Michelin listed food stand + a modern traditional dessert from a hidden gem
Drinks
Green tea (with lunch) *Drinks other than green tea can be purchased at your expense.
Comfortable walking shoes