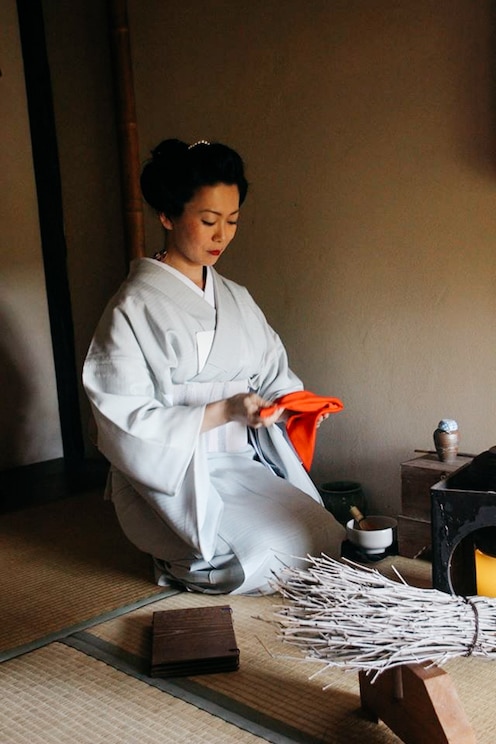 Indulge in a Luxury Tea Experience
Indulge in a Luxury Tea Experience
Upon entering the tea house you will find yourself immersed in the traditional atmosphere of Japan. A short tour through the house will allow you to see the excellent design of the interior. It was once a geisha entertaining venue. After settling into the tea room we will provide an overview of the 1000 year…

Wagashi (sweets)

Matcha Green Tea
Yumiko and I, Susan, are extremely passionate about Japanese tea ceremony. I am a tea ceremony teacher at The Little Tea Society, Tokyo and have lived in Japan for 15 years. I have been a devoted tea practitioner for over 20. My Japanese partner, Yumiko, is also a devoted tea practitioner as well being a certified tour guide in Japan with a vast knowledge of Japanese history and culture. Together we have an in-depth knowledge about Japanese Tea Ceremony which is known as Chanoyu in Japanese. We would love to share our expertise with you in an intimate environment.
We will conduct the experience in a traditional Japanese wooden house which used to be a geisha entertaining venue.
Participants usually sit on the tatami but we can provide seating, if necessary. Families with children, please book a private session as we create a peaceful, quiet atmosphere as a shared experience.
다도
Indulge in a Luxury Tea Experience