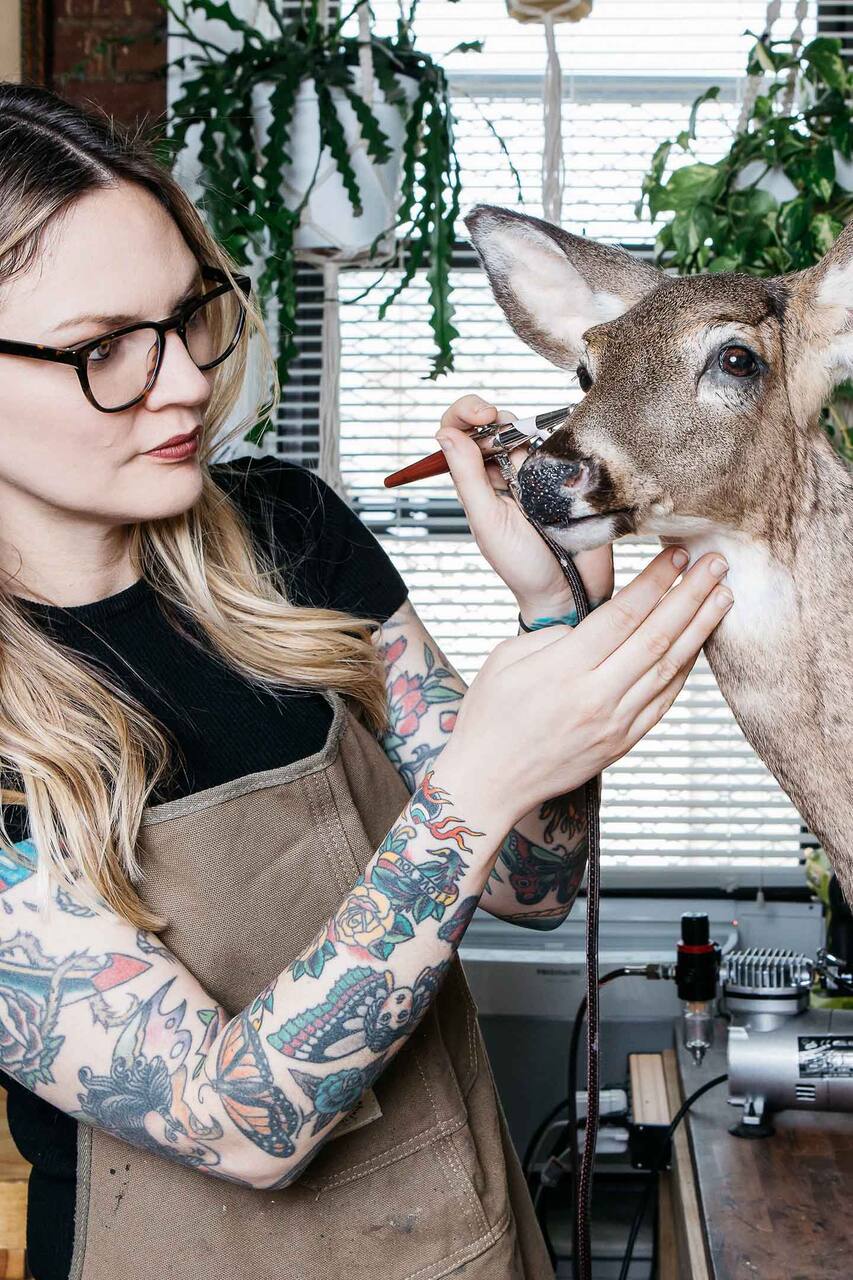 Amber Maykut is a professionally trained, award-winning taxidermist based in Greenpoint, Brooklyn. At the American Museum of Natural History in NYC, she interned in the special exhibitions/fabrication department. Her work has been featured in The Guardian, The NY Times, The LA Times, VICE Magazine, National Geographic, TimeOut NY, and many more. She's on the Board of Directors for New Jersey's…
In this beginner's class in taxidermy, students will learn the taxidermy processes of skinning and mounting a small mammal (large mouse, small rat, red squirrel, or chipmunk). For the class calendar to see the exact small mammal scheduled for each Saturday and general FAQ page, visit: WWW.BROOKLYNTAXIDERMY.COM. Class includes the lesson, ethically sourced specimen, and all supplies, including a…
No prior taxidermy experience is required. No harsh or dangerous chemicals will be used. No specimens are killed for the sake of taxidermy. More info can be found at www.brooklyntaxidermy.com
티켓
Taxidermy class All materials and ethically sourced specimens are provided for you. Each student leaves class with their own finished piece.
Nothing! Everything is supplied for you.
The taxidermy studio is filled with tons of taxidermy and entomology pieces that are for sale, as well as various works in progress and supplies. The studio and my work has appeared in dozens of TV, print, and other media publications for being a rather curious place, including: the New York Times, Vice magazine, National Geographic, the Guardian, Oxygen TV, Brooklyn Magazine, Timeout NY, the Daily Mail, the New Yorker, and many more.
예약 가능 여부
원하시는 시간에 예약 가능한 트립이 없다면, 하실 수 있습니다.
9월 7일 토요일  

오후 2:00~오후 6:00.
5자리 중 5자리 남음
No prior taxidermy experience is required. No harsh or dangerous chemicals will be used. No specimens are killed for the sake of taxidermy. More info can be found at www.brooklyntaxidermy.com