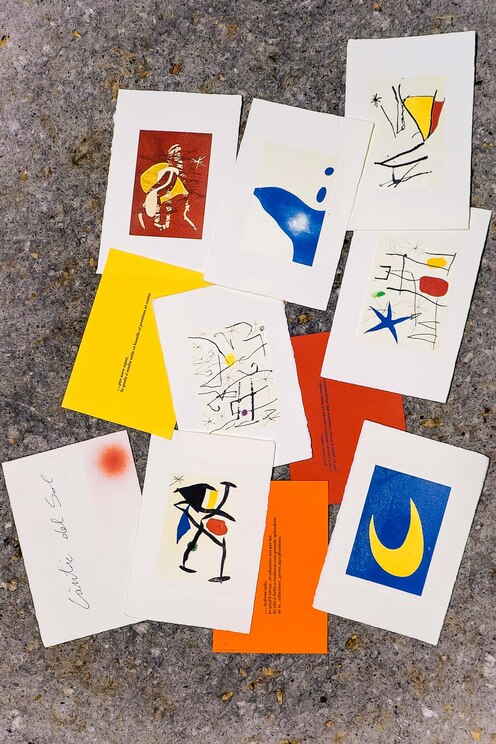 PRINT YOUR OWN POSTCARD every Monday
PRINT YOUR OWN POSTCARD every Monday
A two-hours workshop to create your own Bologna postcard. Woodcut, drypoint, monotype,collage….we'll use experimental graphic art techniques to create art postcards of your trip in Bologna . We'll begin to work on some symbolic images of the city and we'll costumize according to your stories and we'll print…

wine or juice ,appetizers

all you need to create
My name is Renata Giannelli , I've been working for more than twenthy years in Graphic art and papermaking and I still love experiment and create new projects. I'm always amazed to see how energy and joy is awakened by working creatively , papermaking and art printing are very simple techniques and immediatly conveys the pleasure of create by hands. If you wish to see more about me look for me on the web , in my site ther's my art and graphic production and my biography.
Just behind the coffe shop ther's the workshop , is a very special place where you can breathe the atmosphere of manual and artistic work. There're large thanks for the paper and engraving presses , it's full of colors, brushes, inks, fabrics... a lot of material for stimulate the desire of making by hands . We donn't use toxic substances , it's a suitable place for all, even for children
이 트립은 주류를 포함합니다. 법적 음주 가능 나이에 해당하는 게스트에게만 주류가 제공됩니다.
To get a good result you don't need a specific preparation, this workshop is open to everyone , even for children . We don't use toxic substances .
공예 클래스
PRINT YOUR OWN POSTCARD every Monday