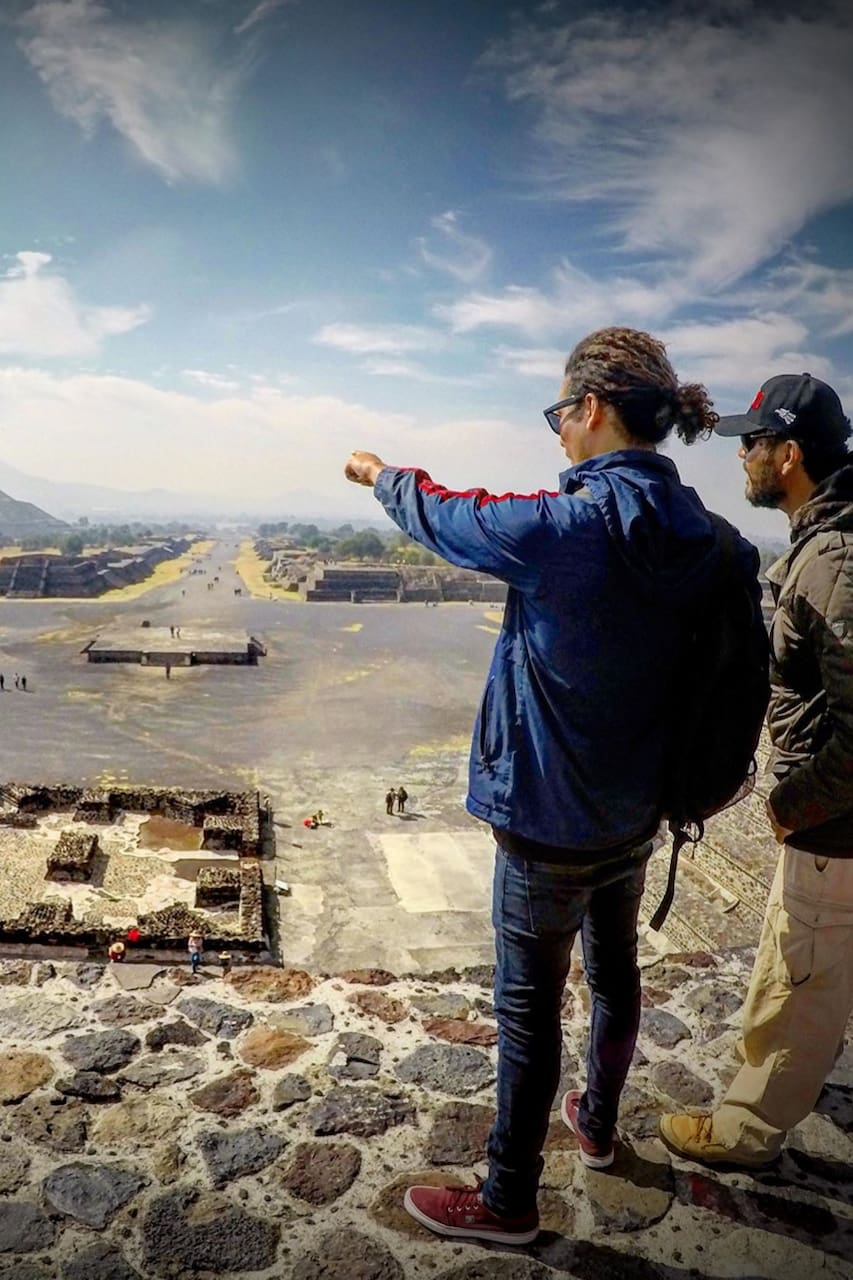 Includes:
음식, 음료, 입장권 1매, 장비, 교통편

인기가 높은 트립입니다. 900명 이상의 게스트가 예약했어요.
I was born in México City and I have 15 years doing tours in all México and Centroamérica, I´m founder of Zuyua Private Tours and several cultural tourism projects in all México. I really enjoy taking the guests to explore the history of deep México. In my tours always I try to start early morning and get to the places before the massive tours and besides visiting the pyramids I include a visit…
This is an express collective tour scheduled from 7:00 am to 13:00 hrs., which purpose is to explore this majestic site in a complete way but at the same time it´s balanced with some free time in order that you can explore and climb the pyramids for those who want to do it, and we´ll get back to Mexico City around 3 pm so you´ll have the chance to do another activity in the afternoon. We´ll start…
Teotihuacan is a small town where you can find typical mexican food such as: tacos, quesadillas, guacamole, molcajetes, mole, red worms, pulque, tequila y mezcal. We'll take you the best place around.
Tickets
Ruins and Museums The tickets for the ruins, parking lots, highway fees,
Bus and Other
PICK UP AT YOUR PLACE IN SUV for 6 passengers very comfortables and safety with insurances.
Equipment
Tour Guides certified by the National Institute of Anthropology and History of México.
sunblock, comfortable shoes, hats and caps
AVOID carrying all valuable stuff and devices (pc´s, lap tops, ipads, jewelry, etc.)