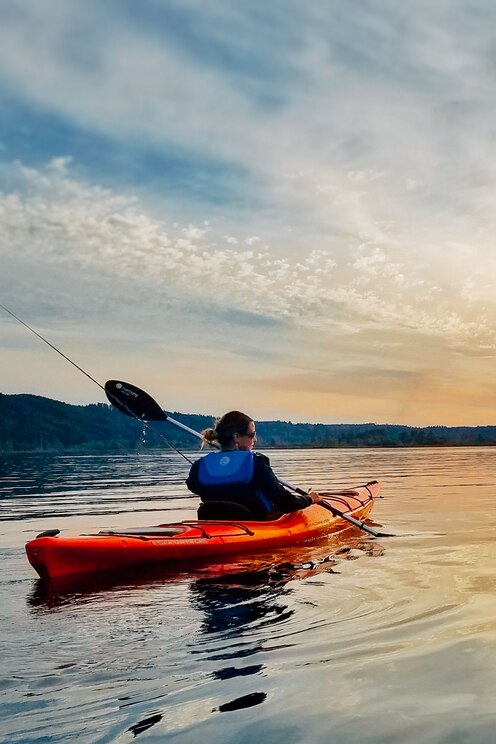 Kayak into the sunset on Dungeness Bay
Kayak into the sunset on Dungeness Bay
We'll meet at Cline Spit County Park, go over a few safety and technique basics, get outfitted with lifejackets and adjust the kayak seats and foot rests for maximum comfort. Then we'll hit the water! We'll head east around Cline Spit where we will likely encounter shorebirds and harbor seals while enjoying a…

Kayaks-tandem or single Lifejackets, paddles, all safety equipment, cell phone dry bags
I'm an American Canoe Association certified guide with 10 years of experience guiding kayak trips. Kayaking is my true passion, and I've owned and operated my own kayak rental/tour company for 5 years. Kayaking is my true passion and nothing makes me happier than sharing it with others and introducing them to beautiful, off-the-beaten-path spots!
Cline Spit is my personal favorite place to kayak in the area. It is rarely crowded, and Dungeness Spit to the north shelters the bay from big winds while providing a haven for TONS of birds and harbor seals! Combine that with sweeping views of the Olympic Mountains, and you have a truly stunning place to be on the water.
No experience is needed for this adventure. The water is protected from big waves, and I have helped hundreds of people through their first kayaking experience. I have tandems and singles available.
카야킹
Kayak into the sunset on Dungeness Bay