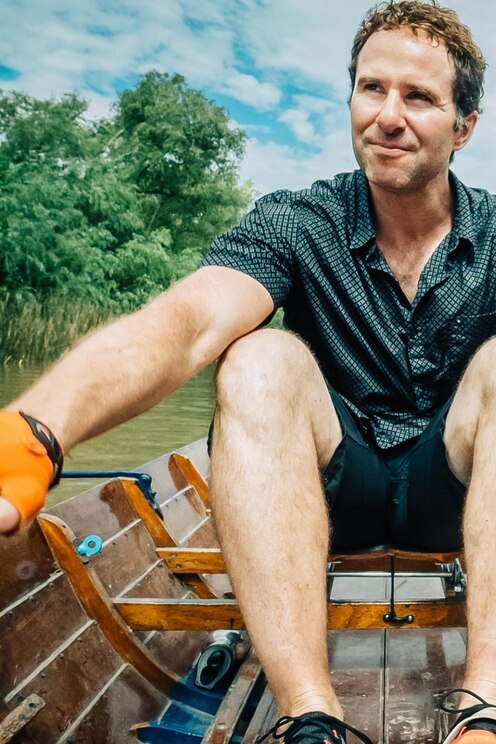 Row your way to lunch in Tigre
Row your way to lunch in Tigre
Only 40 minutes away from downtown Buenos Aires Tigre and Delta del Paraná await you. This place is unique for its lush jungle landscape reminiscent of tropical latitudes. We offer you to discover it on a rowing boat. This is a wonderful way to experience such a magical place while doing a healthy, light and…
포함사항
Equipment, Drinks, Food

BBQ, salad, fries Please let us know in advance if you have any dietary restrictions so we can offer you suitable options.

Non alcoholic drink Alcoholic drinks will be available for extra money if desired.

Boat, lifejackets, drybag You may bring your camera but make sure it's inside a dry bag.
We are Sabrina, Muriel and Magui, 3 Argentinian girls all born and raised in Buenos Aires and deeply in love with Tigre Delta. We have been rowing for 7 years & created Tigre Rowing Tours almost by chance, bringing international friends over with us. We soon realised this experience was not available for travellers. With us, you will enjoy the delta without the sound of an engine, exercising and getting to experience the peace and tranquility of this natural setting. We will teach you how to row, no previous experience needed! We speak several languages and can create custom experiences too.
Once on the boat, Ill row us across the large river Luján into a safe lagoon where you will have your rowing class (unless you're already a rower, of course) If it's hot and the tide is not too low, it's also possible to jump in the water here. The class takes from 15 to 30 minutes. Once you're ready, I'll give you the rowing position/s and we'll get out into the streams for about 40 minutes/1 hour before getting to the lovely island for lunch.
Sculling boats fit up to 3 people. If you are a larger group we can take you kayaking and sweeping or combine different boats to suit your needs (e.g: somebody wants to come but not row) Reach out!
뱃놀이
Row your way to lunch in Tigre