Unplug from Matrix of daily life and sink into deeper CONNECTION with nature. Join a small group of adventurers to climb over 1,000 ft. through 2 miles of lush Pacific Northwest forest and celebrate your accomplishment with a 5 star picnic as we bask in sunset with sweeping views of the surrounding mountains and picturesque lake below. This hike strikes a balance of being accessible to most with a base fitness level and challenging and short enough to never get boring. We initiate all of our experiences with a mindfulness practice to leave behind the hustle of daily life and invite you to be fully present in Nature. After enjoying a delicious picnic on the ledge, we'll descend as twilight turns to darkness. No worries though, this is a well maintained trail and we've got you covered with headlamps and flashlights. We will meet in Seattle to ride together to the Rattlesnake Ledge trailhead. On the way we will pause to admire the region's largest and most impressive waterfalls, Snoqualmie Falls - a sacred place according to beliefs of the native Snoqualmie people. Please note, we hike rain or shine - please bring appropriate gear (we have extra rain jackets if necessary).
We are two experienced hiking guides and world adventurers, Randy & Kasia, passionate about mountains and sharing their beauty and wisdom with others. We travel the world leading transformational journeys and Authentic Relating trainings, but we call Seattle home because of all the incredible nature that the PNW has to offer. We have been leading hikes and other adventures all over the Pacific Northwest for the past 4 years, combining fun with mindfulness practices to find some peace of mind in this fast-paced world. These hikes are one leg of our business, Guided by the Heart- Our mission is to weave connection into the fabric of daily life for millions of people. Connection to Self, Others and Nature. To find out more about what we do in the world visit our website www.guidedbytheheart.com One or both of us will lead the hikes.

Deluxe picnic that is crafted accordingly to you dietary restrictions & preferences. *Trail snacks (bars & trailmix)*

Still water & variety of teas from around the world

Transportation from meeting point to the trailhead and back in a private car - free of charge.

headlamps / flashlights, rain-jackets We will take pictures of you during the experience and share it with you afterwards.We…
We'll meet at Jimi Hendrix Park in Seattle and we will drive together to explore the Snoqualmie region of the Northern Cascades, a splendid taste of the incredible nature of the Pacific Northwest. Our first stop are Snoqualmie Falls, 270 feet high waterfalls that are one of the most famous scenic attractions in the area and the place that holds high importance for people Native to this Land. Our second and final stop is Rattlesnake Ledge.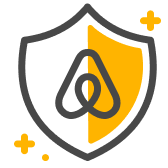 게스트 안전
야외 활동에는 위험이 따르며, 이 체험에 참여함으로써 위험한 상황에 노출될 수 있습니다. 내 능력과 조건(위치, 날씨, 장비 등)을 고려하여 안전하게 참여할 수 있는지 확인하세요.
모든 연령대의 게스트 10명까지 참여할 수 있습니다.
For groups +4 please message us before booking , our experiences are listed mostly at capacity of 4 people but we can easily host up to 10 at a time. If you have any other questions feel free to contact us.
자신이 사는 곳과 하는 일을 진정으로 사랑하는 현지인이 진행합니다.

소수 인원으로 진행되기 때문에 참여자 개개인에게 집중하는 방식으로 체험이 진행됩니다.

모든 체험은 특별한 기회 제공이라는 기준을 충족해야 합니다.