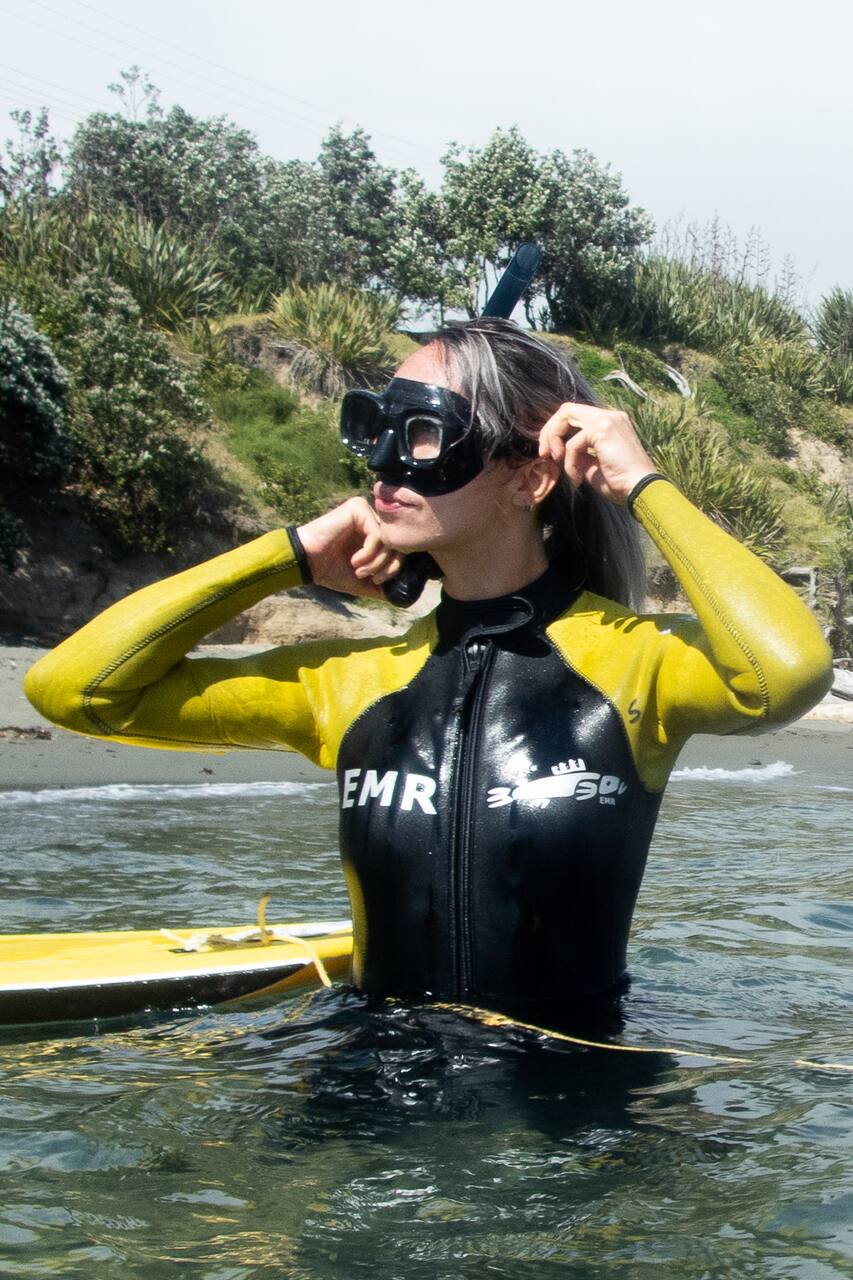 Snorkel at Goat Island Marine Reserve
Snorkel at Goat Island Marine Reserve
Experiencing Marine Reserves was established in 2002 and since then we have taken over 45,000 students and their whanau (families) snorkelling around New Zealand! I'm Lorna Doogan and I lead our Auckland team which spends a huge amount of time at Goat Island Marine Reserve taking school and community groups in this pristine environment. I've always had a passion for the marine environment and it…
Experiencing Marine Reserves (EMR) 소개
Experiencing Marine Reserves (EMR) was established in 2002 and since then we have taken over 45,000 students and their whanau (families) snorkelling around New Zealand. Our mission is to teach marine conservation and we do this by running a series of free community led events each summer and funded school programmes. For every snorkel you come on - one student gets to experience a marine reserve.
참가비가 전액 Experiencing Marine Reserves (EMR)에 기부되는
착한 트립
입니다. .
You'll arrive at Goat Island Marine Reserve and be greeted by your host with a history about the area and a karakia (blessing) to start the day. Then you will learn how to use the snorkel equipment and have some important safety briefings. Then it's time to get snorkelling - no experience necessary! Your host will give you a guided tour around the Goat Island Marine Reserve pointing out huge…
You don't need to know how to snorkel or swim for that matter! Just let your host know your experience level prior to the experience. Please note there is no public transport to Goat Island.
Tickets
Discovery Centre Tickets Access to The University of Auckland's Marine Discovery Centre to explore their interactive displays.
Equipment
Snorkelling gear This includes mask, snorkel, fins and a 3mm wetsuit. Body boards are provided for safety. No full face masks allowed.