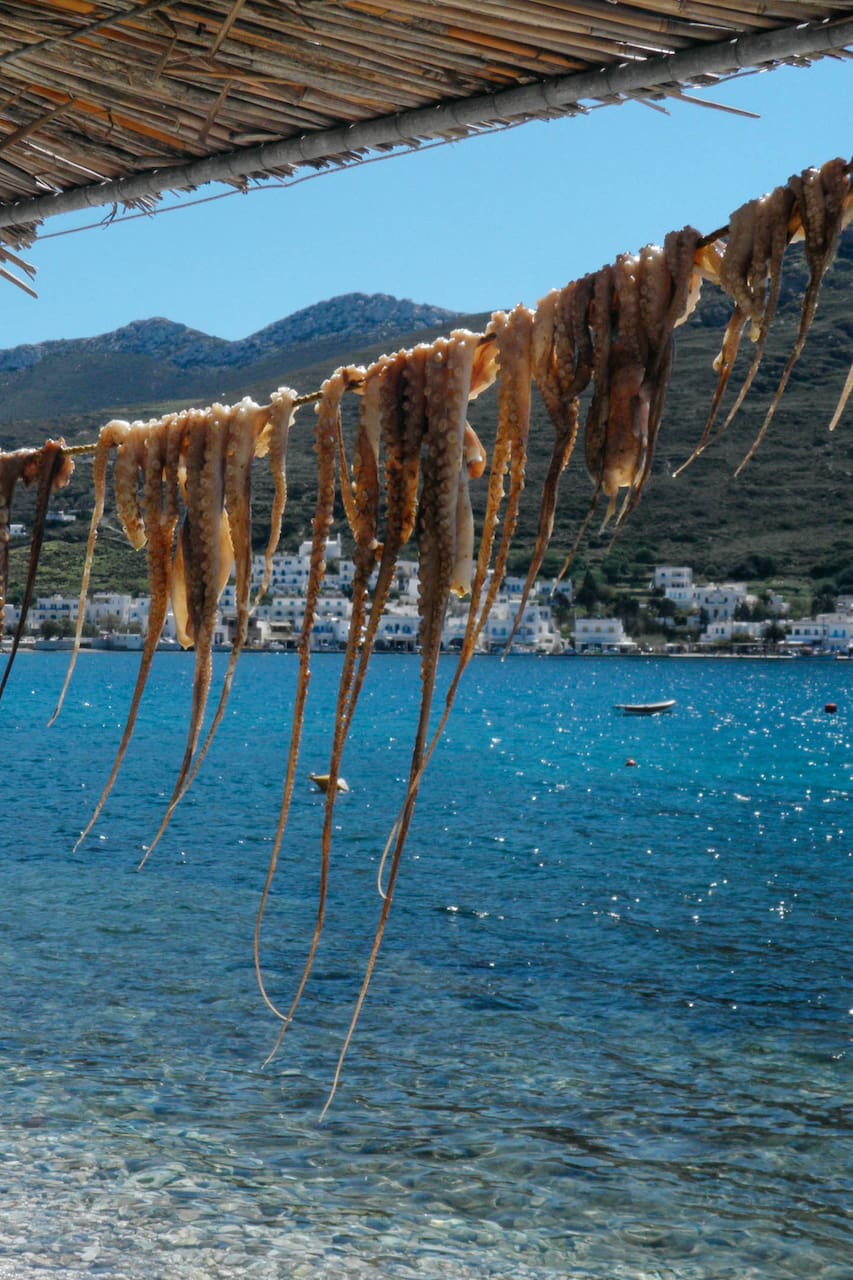 Mediterranean Cuisine on Syros
Mediterranean Cuisine on Syros
Living in the Greek islands for over 30 years, I am still fascinated by the scenery, the people and the lifestyle. I studied History and Ethnology in Munich before I moved to the Cyclades. Here I am working as a tutor for languages and as a local guide.
Walking through the historical center of Hermoupolis you will discover all about living and eating on the island. A visit to the market with its colorful stalls and stores will make you feel like a local. Since the tour is limited to a small number of participants you can gain insight into hidden sights and sites. In case you want to book days or hours apart from the schedule, please contact me.
Please check out that you booked the island SYROS. In the past, some guests had booked from surrounding islands, not realizing the fact that there is no daily transport available.
Snacks and Other
local specialties. local specialties We will enjoy a variety of local treats and specialties. The Mediterranean cuisine is perfect for vegetarians. For Vegans there is only a limited variety of products.
Drinks
coffee, wine alternatively ice tea or mastic water