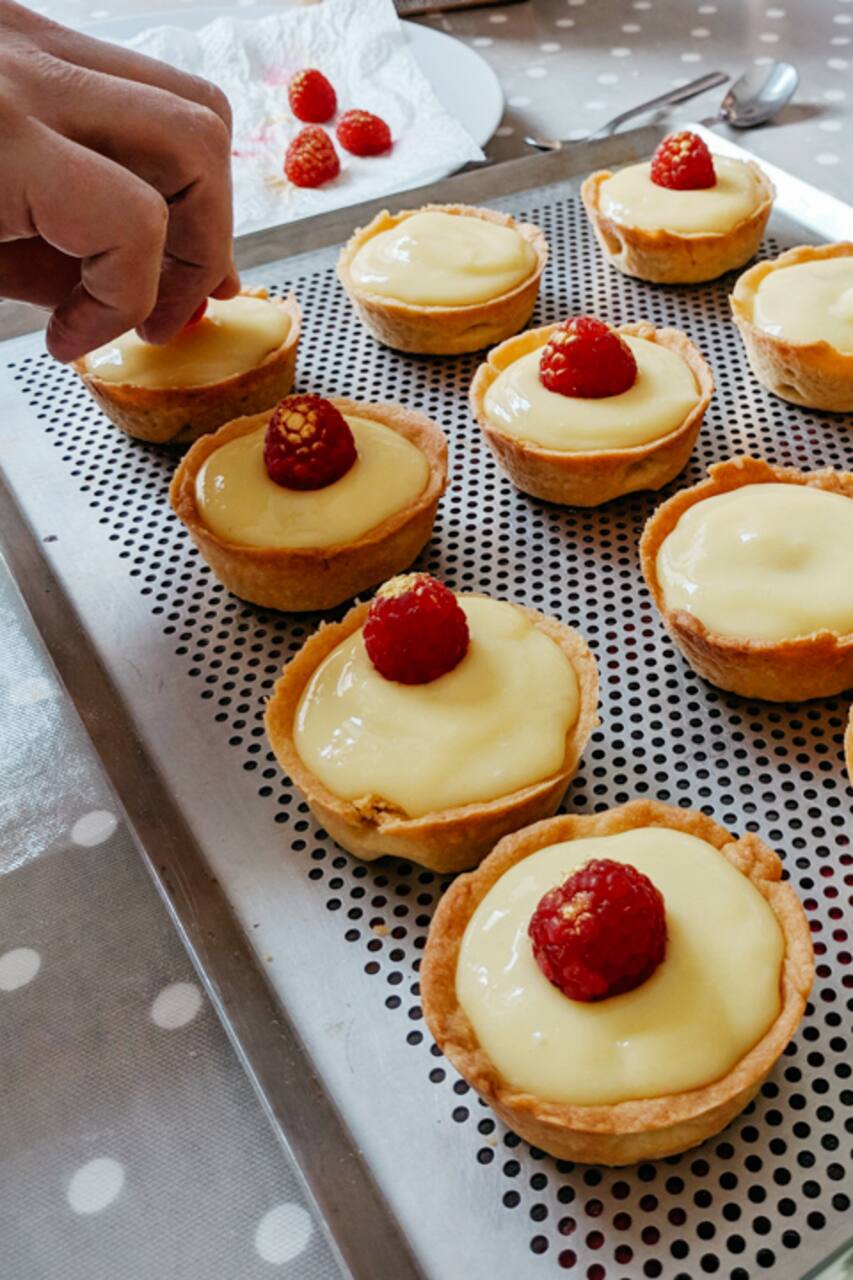 British and Fusion Baking
British and Fusion Baking
Includes:
음식, 음료, 입장권 1매, 장비
I'm French and I just came back from 2 years in the United-Kingdom (England and Scotland) where I shared my passion for bakery and pastry. Through my travels in Scotland and England, I have started to bring British touches in my French cuisine, I love cooking and bringing these different cultures together. I share my passion of cooking and travelling on my blog where I publish good adresses, and…
Are you a Great Britain lover and a French sweet tooth? Are you fond of big British layers cakes, cupcakes, pies or other sweets flavours your tasted during your trip around United-Kingdom, but really not fond of buttercream, too much sugar etc. Me too! And I brought from my travels amazing British and Scottish recipes that I twisted with a French touch. You could learn to bake Gin&Tonic…
If the time is not convenient for you, please send me a message, I will do my best to help you.
음식
All ingredients I'll provide all the ingredients to make our pastries. If you have any dietary requirements, please just let me know.
음료
Tea Enjoy a cup a tea like British do.
티켓
Recipe (PDF) I will send you a link to download the recipe so you can make it at home.
장비
All cooking equipment Everything you need to feel like the next Great British Bake Off. I'll give you a wee box to take home your pastries.
We'll cook in my kitchen. And enjoy a drink in my living room (still in the moving process, waiting for my new couch soon).
베이킹 클래스
British and Fusion Baking
새로운 트립