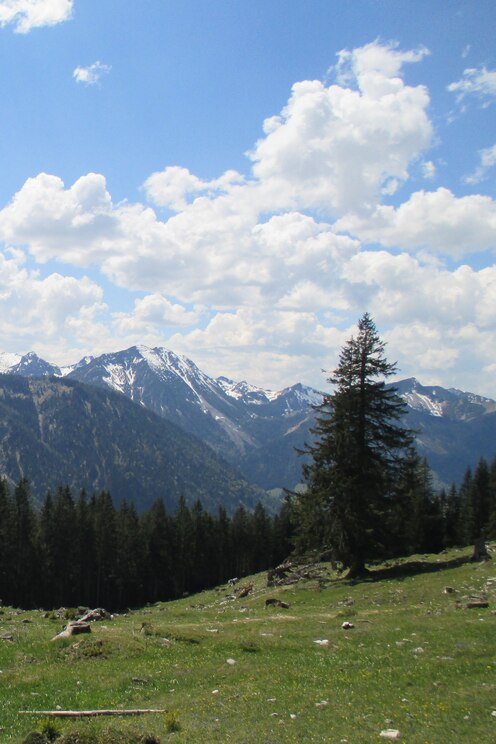 Join for a fantastic hike in the alps. Let's meet at the central railway station (Hauptbahnhof) Munich track 34 . After getting to know each other, we will take the train towards Mangfall Mountains. Arriving at our destination (around 800 m a.s.l.) we will hit the trails leading to the iconic Wendelstein. After a…
포함사항
Equipment, Drinks, Tickets, Food

1 pice of organic fruit e.g. organic orange or similar

ca. 0.2l organic juice e.g. organic grape juice, organic orange juice or organic coconut juice where you could state your…

Train transportation. -> I will buy tickets after/on everybody's arrival.

Rain poncho (in case it rains) First Aid Kit Disinfect spray Power bank (so you can recharge your mobile phone, ...)
Born in a small village in the black forest, hiking has been an integral part of my live as fare as I can think back. Some of my best memories revolve around hiking in Germany, Austria, Switzerland, France, Spain, Canada, Mexico, Japan, England and China. Since moving to Munich for my job around 6 years ago, the Alps provided a great region to follow my hiking passion. Hiking is a great way to experience the countryside, nature and get some fresh air.
We will visit Mangfall Mountains which is an interesting and beautiful mountain region not too fare from Munich. There we will hike to the top of the iconic Wendelstein. On the way up we will see different altitudinal zones, different trees and plants, likly lots of cows, maybe some horses, typical farmhouses, maybe local wildlife (likely just birds and insects), a church, a cog railway, cable cars, and an observatory (just the outside).
향후 예약 가능 일자
원하시는 시간에 예약 가능한 트립이 없다면, 하실 수 있습니다.
9월 1일 일요일  

오전 8:30~오후 7:00.
9자리 중 7자리 남음
A must: Comfortable shoes (e.g. hiking, running shoes) with good grip sole Recommended: Average condition, sure-footedness, 1l of drinking water, jacket Experience is subjected to weather conditions