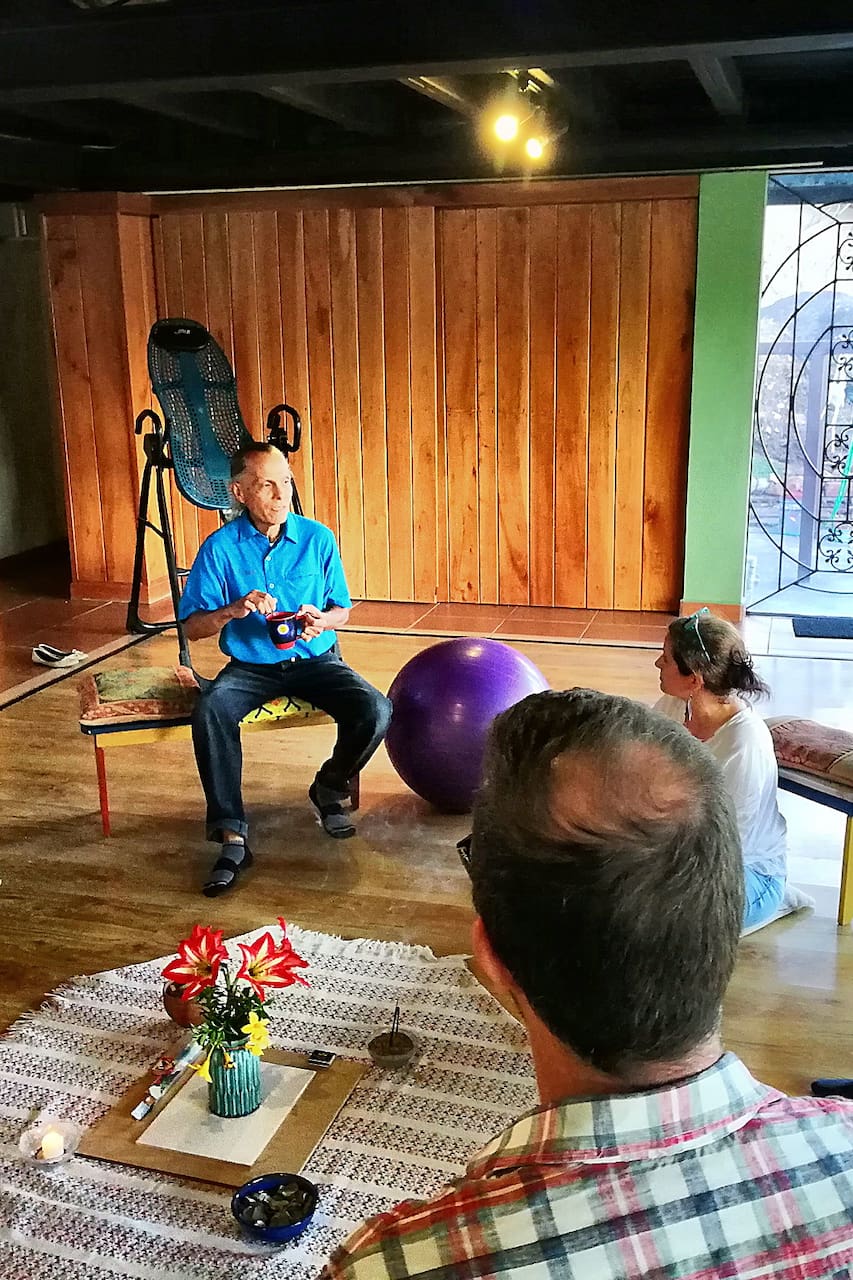 Cacao Movement Meditation Ceremony
Cacao Movement Meditation Ceremony

예약 가능한 날짜가 몇 개 남지 않았습니다!
I lead individuals through BodyMind Integration techniques & personal coaching. I trained with Ilana Rubenfeld in NYC from 1985 to 1990. Besides training in the Rubenfeld Synergy Method, I trained at the School of Tai Chi Chuan in NYC. I have also studied Upledger Cranio-Sacral Therapy & various Qigong techniques. Since 2007, I have lead Movement Meditation groups that blend the principles…
After a short intro, we'll step out to the yard, where we'll gather around a fire to do a short meditation on the elements present in nature: water, air, wood, fire & earth. Then we'll step into to studio kitchen to drink a hot cup of Cacao Magic (choose between 12 to 36 grams of 100% dark, 100% raw & organic). We settle quietly to enjoy the flavor of the Cacao. Then we do a short exercise to…
You need to dress comfortably and be prepared for lying on the floor. Ceremonies are often done during the evening and it may get a bit cool, so bring a light sweater.
Drinks
Hot beverage made with Ceremonial Grade Cacao (no sweeteners or milk added).
Comfortable warm clothing, suitable for lying on the floor
A cushion if available... but not necessary.