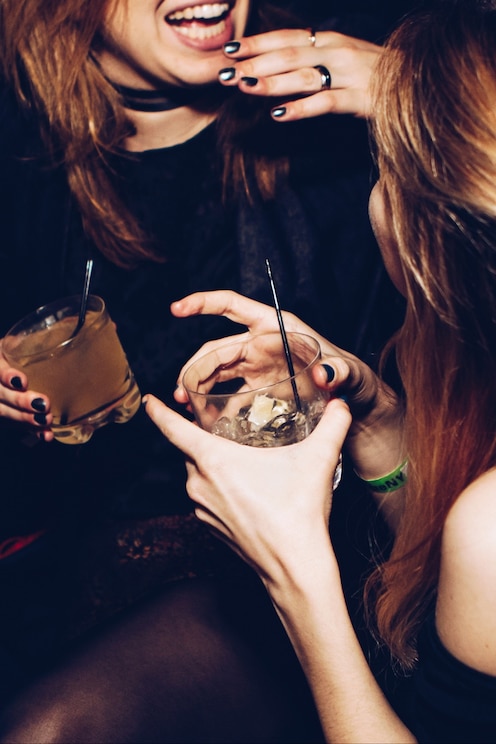 낮에는 루프탑 & 밤에는 스피크이지 방문 투어
낮에는 루프탑 & 밤에는 스피크이지 방문 투어
Often imitated but never equaled... this is the Original LA Nightlife Experience that started it all. When the sun goes down in LA... Let me Show you the Night of Your Life! No ordinary "Bar Crawl", this CURATED Nightlife Adventure will immerse you in the best of the best of LA's vibrant bar scene. Each night I…
510명이 넘는 게스트가 이 트립에 별점 5점을 주었습니다.
포함사항
Equipment, Transportation, Drinks, Tickets, Food

While you MUST eat a good dinner, most nights have small nibbles of Popcorn & Chocolate & hidden treats I bring! ;)

One round on me* *Happy Hour Menu

I cover Entry to each Location!

I COVER your transportation if you able and willing to download a FREE Transportation App. Otherwise $3-$5 is needed to cover…

I provide a wealth of knowledge from Prohibition Era History to Hollywood Walk of Fame facts, as well as expert Cocktail…
#1 NIGHTLIFE EXPERIENCE ON AIRBNBEXPERIENCES. FOLLOW & DM me @thelacitychick Social Mixologist, Nightlife Curator, Spirit Guide, Craft Cocktail Connoisseur, Whisk(e)y Enthusiast and Adventure Ambassador, I am passionate about bringing people together for good times with an Authentic LA vibe. Living in LA over 21 years, I have been a Nightlife Insider for over 2 decades. My talents run from History teacher to Theater performer with a dabble in public speaking. I use my talent in storytelling and theater to unfold a night that keeps you excited for what's next! DATE NOT LISTED? DM ME @thelacitychick Want to join the Secret Worldwide Shh Society? (Secret Hidden Hotspot Society... you must find me @thelacitychick for insider secrets)
Bars are all within a 3 mile radius in the Heart of LA's Night Scene! Every Bar is a TOP-RATED bar by locals. No tourist traps. The best of LA's Local Bar Scene! Some of these bars are "insider secrets"! Some are hard to get into! Live shows nightly. Attend a min of 4 Speakeasy bars each chosen for their unique theme! Sat night is a PREMIUM eve in Hollywood: Higher Rate due to harder access. OPTIONAL: SPEAKEASY AFTERPARTY til 2am -LIVE SHOWS
예약 가능 여부
원하시는 시간에 예약 가능한 트립이 없다면, 하실 수 있습니다.
8월 24일 토요일  

오후 8:00~오후 11:30.
10자리 중 6자리 남음
510명이 넘는 게스트가 이 트립에 별점 5점을 주었습니다.
이 트립은 주류를 포함합니다. 법적 음주 가능 나이에 해당하는 게스트에게만 주류가 제공됩니다.
Contact: @thelacitychick Sunday Day Parties. TUES & WED are BIG night for Speakeasy. THURS - When Locals Party! SAT night is Premium! $3-$5 to share Uber costs. SOLO TRAVELERS, FIRST TIMERS, NON DRINKERS - YOU'LL LOVE IT
바 투어
낮에는 루프탑 & 밤에는 스피크이지 방문 투어