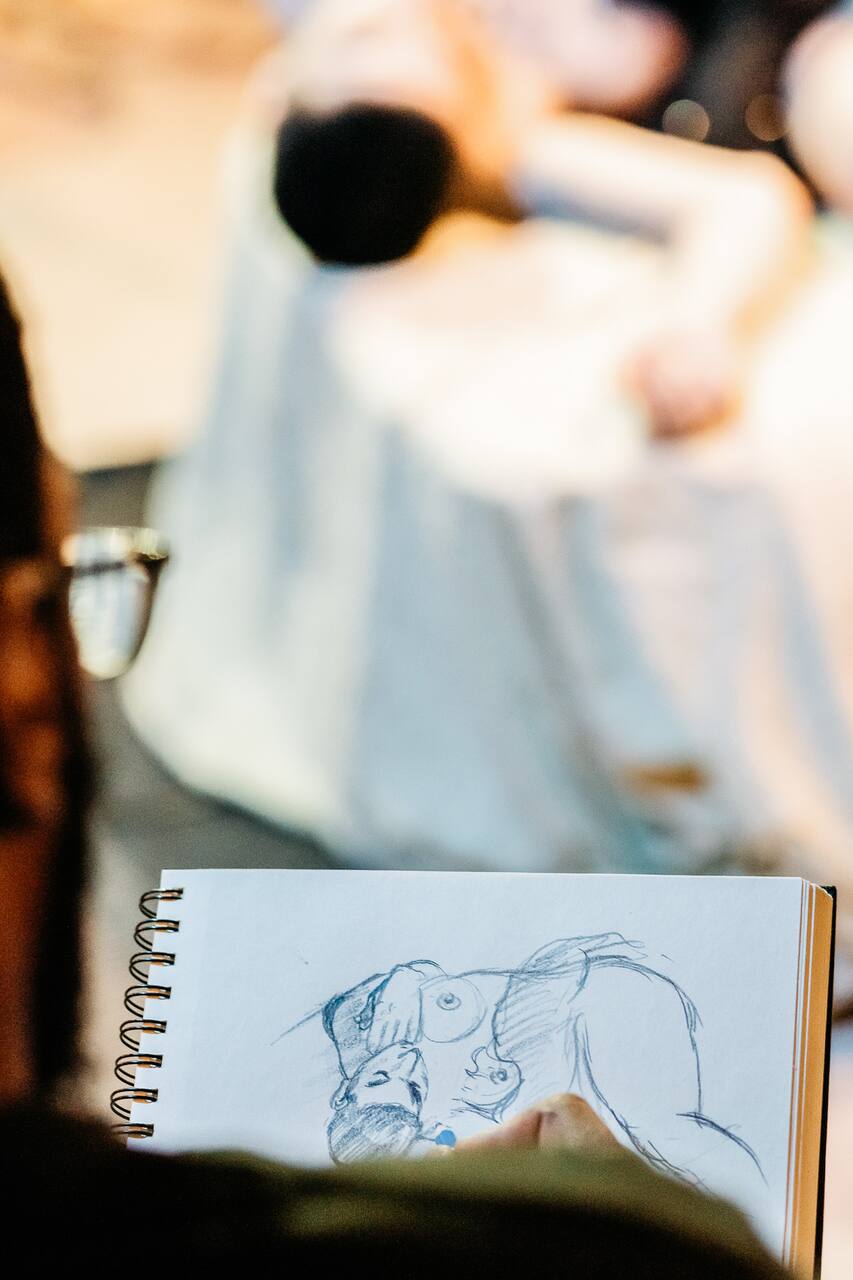 Life Drawing with Live Music
Life Drawing with Live Music

실시간 인기 트립 예약이 마감되기 전에 서두르세요!
My name is Karine and I'm a professional cellist. I've lived in Montreal for 15 years and have travelled across the world playing music. I'm not a classical cellist, but rather play all different types of music! Why am I organizing this nude sketching session? For fun! This experience comes from the desire to combine two forms of art in a eclectic manner. I've been creating those kinds of…
Productions Antichambre 소개
Productions Antichambre is devoted to bringing together the talents of musicians and artisans in collaboration to create multi-sensory cultural events that are dynamic and unique. We accomplish this mission through performances, classes, and workshops that are enhanced when paired with live music.
참가비가 전액 Productions Antichambre에 기부되는
착한 트립
입니다. .
This experience is an opportunity to discover something new and soothe your mind through drawing. You'll be in a relaxing cafe environment with pillows, dimmed lights, a nude model, and a musician. During this workshop, you will be able to sketch while listening to live music playing in the background. A few notes: - The model is fully nude (only the model is nude, they are all professional…
We will have all the equipment needed for your participation to the activity. Please note that this activity is reserved for adults participants (18+)
간식
Cookies, carrots, candies
장비
Pencils and papers, as well as erasers, sharpeners, easels, charcoal, hard surfaces to draw on
Anticafé is the best place to be when you are traveling. You pay for the length of time you stay (10$ max per day) and everything is included—wifi, games, cookies, good coffee, good music...it's perfect.
향후 예약 가능 일자
원하시는 시간에 예약 가능한 트립이 없다면, 하실 수 있습니다.
8월 20일 화요일  

오후 7:00~오후 9:30.

실시간 인기 트립 예약이 마감되기 전에 서두르세요!
We will have all the equipment needed for your participation to the activity. Please note that this activity is reserved for adults participants (18+)
워크숍
Life Drawing with Live Music