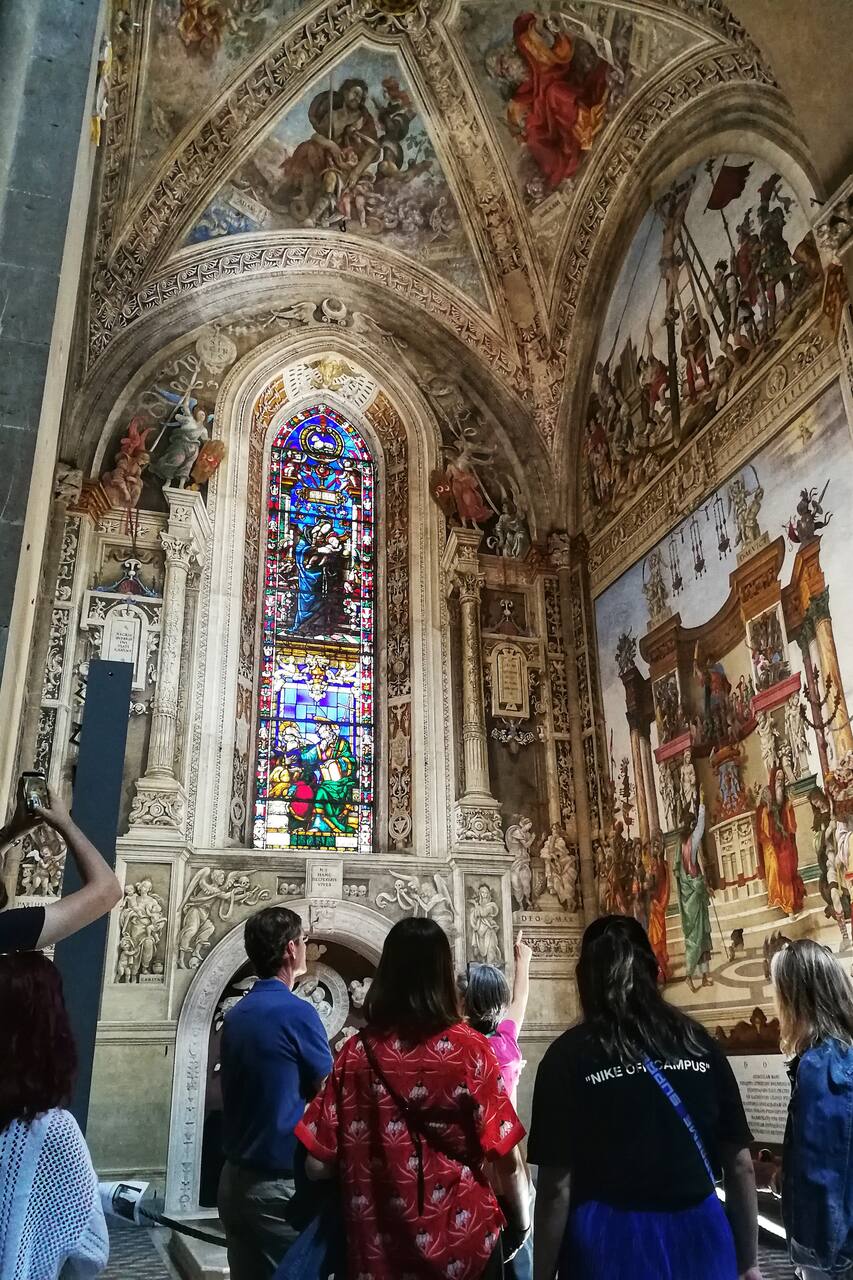 예약 가능한 날짜가 몇 개 남지 않았습니다!
I am a museum professional working since many years in Santa Maria Novella. I am currently in charge for the digital communication and public events. I will tell you the most popular as well as the hidden stories of this magical place making sure to provide you an unforgettable experience.
I will introduce you Santa Maria Novella one of best historical church/museums in town, home of famous artists as Michelangelo, Masaccio, Botticelli and Giotto, just to name a few. I will tell you all the stories connected with this magic place. Starting from early foundation we will discover together the extraordinary masterpieces that are attracting hundreds of visitors every day.
Santa Maria Novella is still a worship place, please make sure your are properly dressed (shoulders and legs should be covered whilst you are in the church).