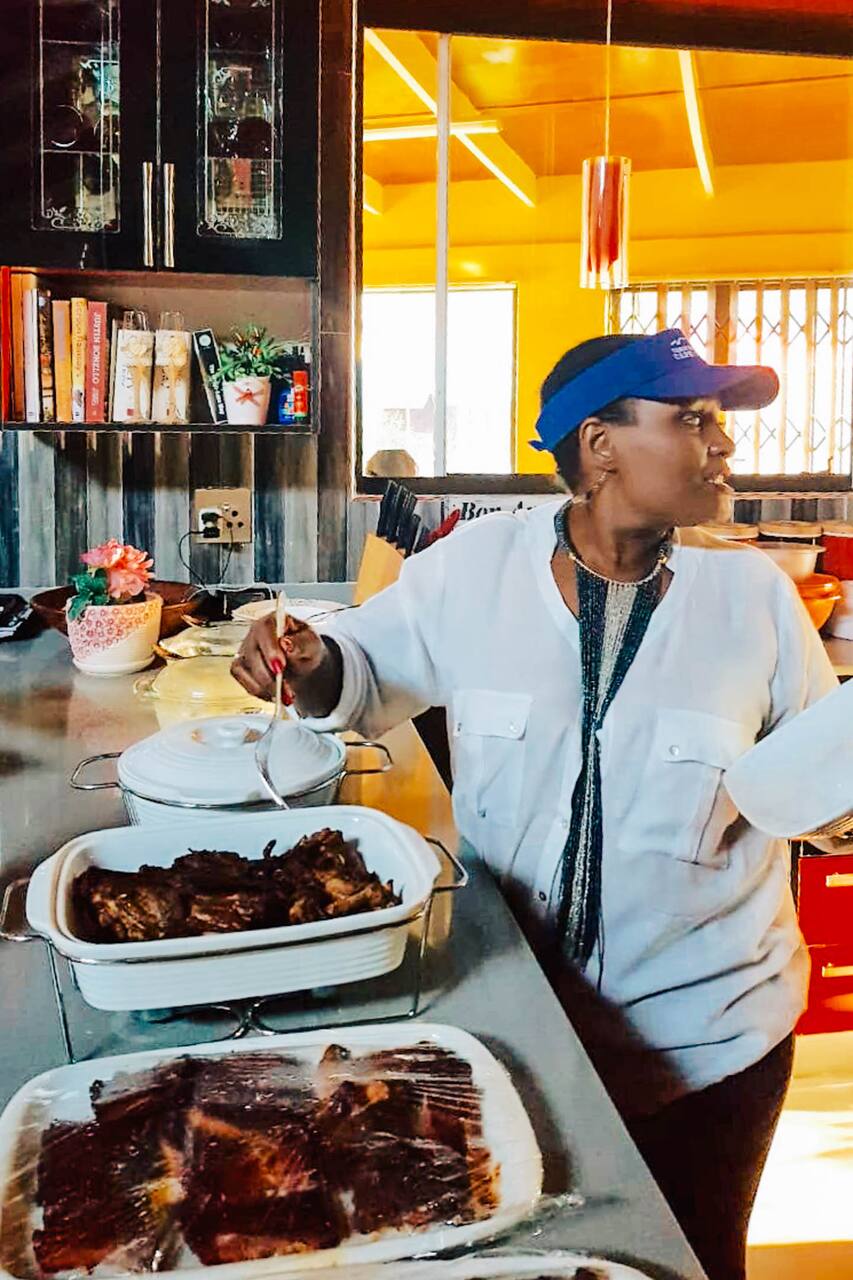 Hi I'm Thabisile I have a cooking segment on television cable network. I took to south African local dishes,simple ingredients and robust flavor. I'll teach you various indigenous cousins that are fast and easy to make. experience Johannesburg, experience our local dishes It is a really fun experience, to make and eat. I am eager to share this Hundreds year-old culture with other foodies.
woman with a mission (stayqueens) NGO 소개
Stayqueens WWM NGO established to Empower & Inspire women to take the lead. To also create an avenue for networking, workshops and empowerment programs, showcasing businesses and business ideas. Women who has such strong aspirations and dreams but lack the tool or the know-how to implement on it. That way, we have more empowered women who will also help empower the next and the circle continues.
참가비가 전액 woman with a mission (stayqueens) NGO에 기부되는
착한 트립
입니다. .
Come hungry and ready to learn! During this interactive dining experience, I will show you how easy it is to make or Local dishes, Shakalaka ( a mixture of veggies like stir fries with an edge), Fatcook … from scratch using my own personal recipe! Then, we'll combine this with a delicious bowl pab a maize meal. We'll gather for dinner to enjoy the fruits of our labor. I'll serve Fatcook as…
Come with your appetite. Be sure to message me after you book if you have special dietary restrictions! Our meeting locations may occasionally varies.