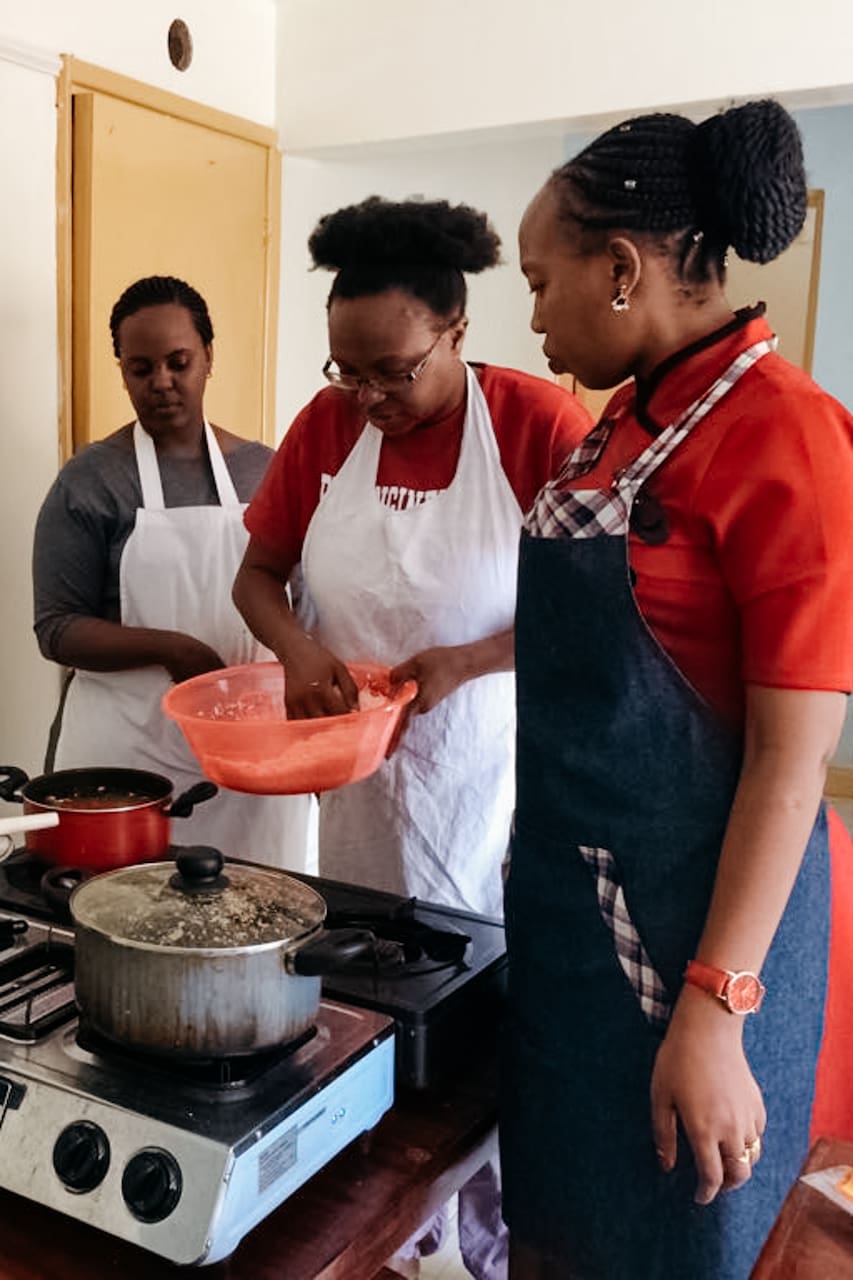 Market Tour&Cook Kenyan cultural food
Market Tour&Cook Kenyan cultural food
Hi there! I am a Kenyan citizen (born and raised), very serious and passionate foodie and food blogger with a very successful YouTube food/cooking channel - jikonimagic. - where I share all things pertaining to Kenyan food. This makes me one of the the best placed persons who'll offer you the authentic Kenyan cooking and food experience. With me, you'll experience Kenyan cultural food in the…
The day will be divided into two parts; we will kick start the day by shopping for ingredients in the biggest fresh produce market in Nairobi. Then we'll head on to the the kitchen where we'll prepare and cook our delectable meals. In this experience you'll get an introduction and history of the foods that we'll be making for the day. We will make three meals and a condiment to accompany them…
Please provide any allergies to food that you might have. The experience is open to people of all ages , however, you'll be personally responsible for those below twelve years of age.
Drinks
All the cooking equipment I will provide what is known as spicy true African tea which will be brewed fresh by us as well as bottled water.
Transportation
From NCBD to the kitchen. Guests will cater for their own transportation from their place to NCBD and from our kitchen back to their places of abode.
Equipment
All the cooking equipment
Comfortable shoes because the activity involves standing while preparing the ingredients and cooking.
Open and eager minds ready to learn new foods and experiences
An apron or any other covering to protect you from getting food stains on your clothes.