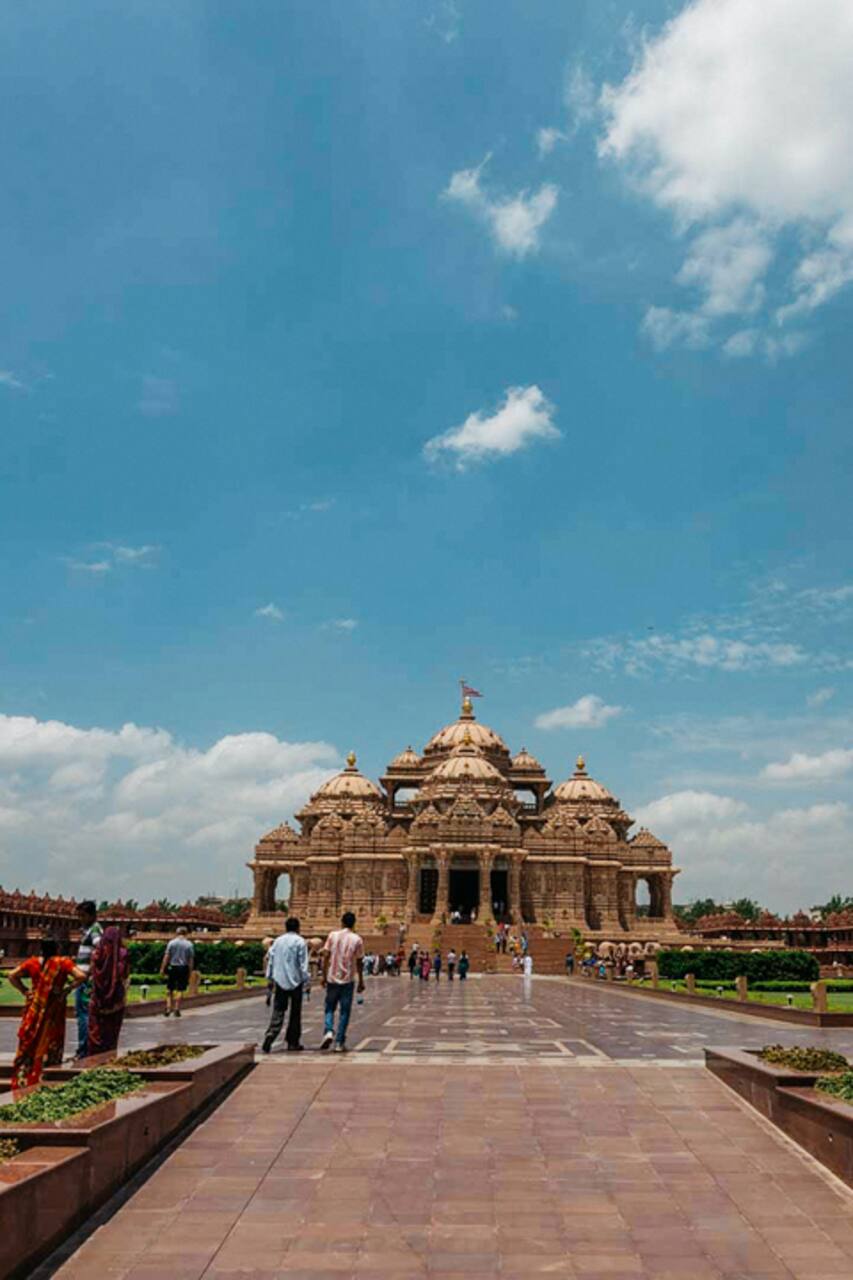 Akshardham- The Heaven of Delhi!
Akshardham- The Heaven of Delhi!
I started a walking tour business called Inside Delhi Walking Tours in 2014 because I had discovered on my own how rich Delhi's architecture is at street level and inside! When it comes to Delhi tours, most people think of old Delhi streets and food, but there is nothing better than walking up to and into buildings to see their art & architecture up close. Besides teaching and guiding, I love…
'Namaste'- Welcome! Inside the campus, you will be greeted by the Welcome Gates followed by Bhakti Dwar. Passing through a Visitors' Center, enjoy intricate carvings of Mayur Dwar and make a wish at Charanarvind - Holy Footprints. Offer your prayers to the deities in Garbhagruh, get blessed by the Mandapams - carved ceilings. On the first level, stroll outside through the Narayan Peeth - the…
Please dress modestly as we will be visiting places of worship. Items not allowed in the complex : Mobile Phones, Cameras, Umbrella, Pets, Alcohol, Luggage. You can put your phones in the lockers.
Snacks and Other
Vegetarian Lunch. Evening Snacks Including Soft Drink and Water Bottles will be provided.