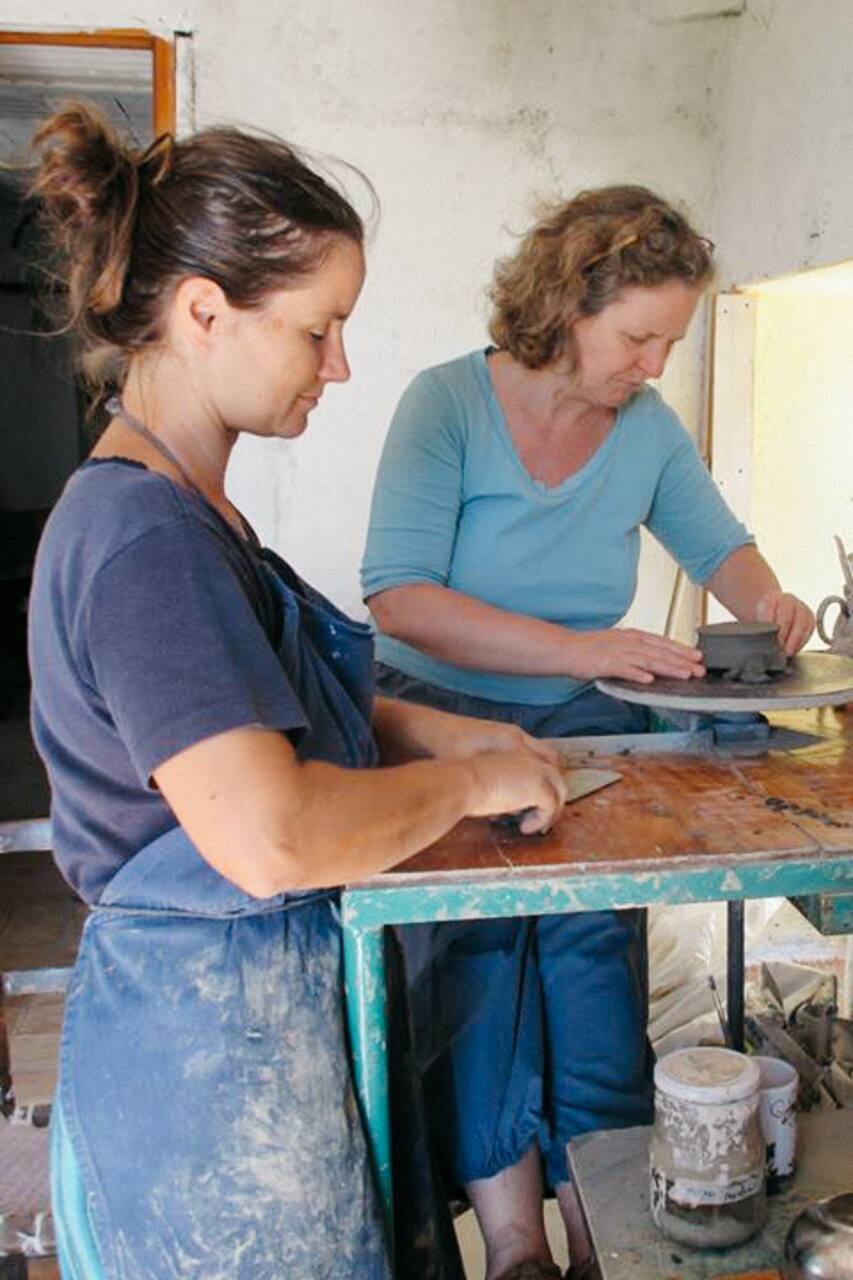 Try to work on a wheel with Eva
Try to work on a wheel with Eva
Languages:
독일어, 영어, 이탈리아어로 진행

지금 바로 예약하세요. 이 트립은 보통 매진됩니다.
Hello! I'm Eva, sculpturer and potter from Austria, living in Umbria, Italy. I'm very glad to show you the first steps on the wheel or to help you to realise a ceramic-piece. It's a lot of fun! My atelier is open for guests, even only to visit it, if you won't make a workshop. If you are a potter you can use my space to work a little bit with an other air around and other materials. You are…
I'll show you my atelier and you can choose to begin to know the material clay with some modelling. Than you can try on the wheel. When the weather is nice, we can work in open air! The pieces you will make, will be fired and if you want, also glazed. (This proceeding will take time - about 5 days!) You can also come more times to glaze you own ceramic-piece! Come with comfortable clothing - maybe…
You don't have to be scary about the wheel and clay. We only play a little and then we'll see what comes out. It's the creative moment and experience what counts, not the product.