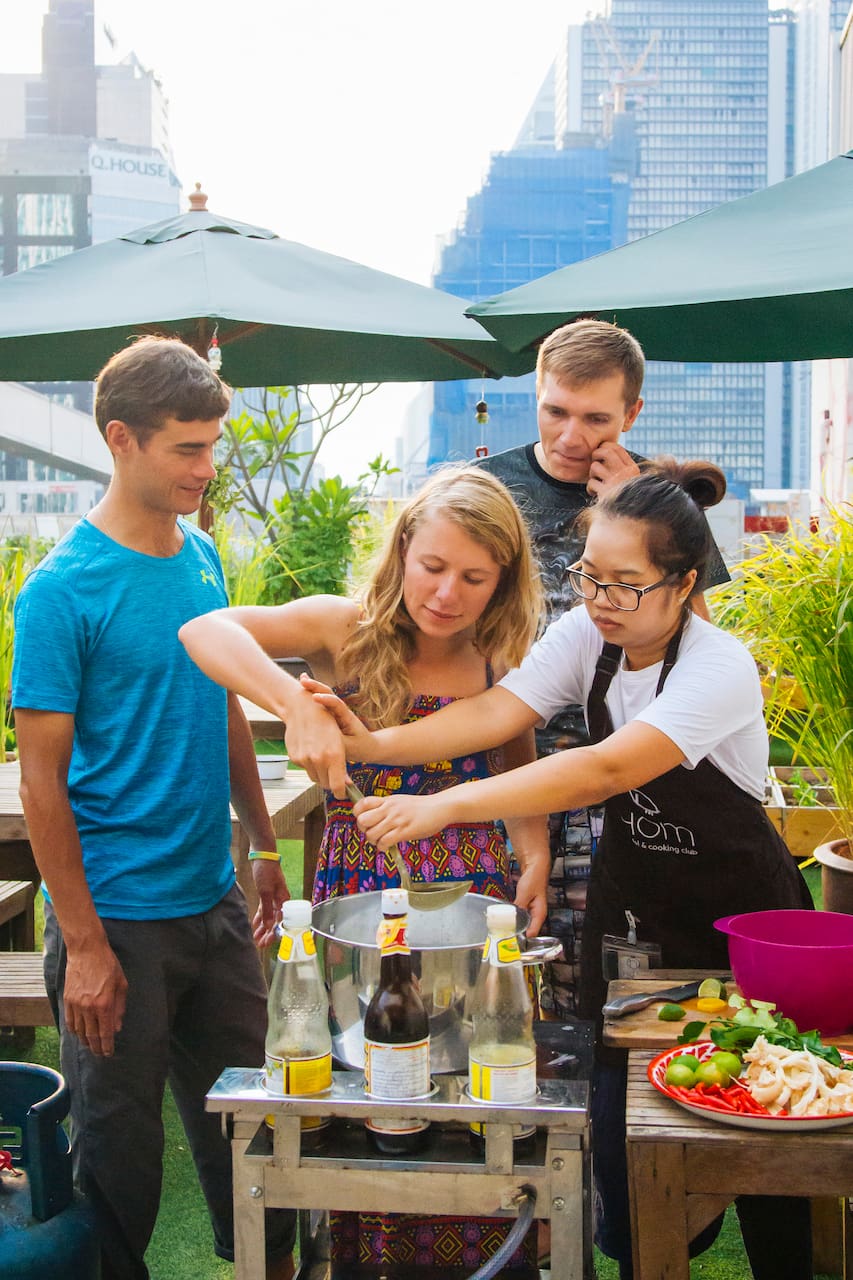 My background is in petroleum engineering and I worked globally on the rigs. As my true passion was to connect with people and cook for them, I studied for my Thai chef certificate. A couple of years ago, I opened the Hom Hostel & Cooking Club to connect lives through cooking. Every day at Hom, we have a free demo to show our guests how to cook Thai food. We also have a rooftop garden where guests…
I will introduce you to our concept and garden, and we'll discuss how lives are connected through cooking. I will show you around our rooftop garden and acquaint you with the real plants—which you may have never seen—that give us Thai herbs, such as kaffir lime, chives, lime, lemon grass, banana leaves, and ginger. I'll then give a private cooking class with your choice of two menus. When we're…
This is homestyle cooking—we are not chefs or a culinary school. We want you to understand how Thais normally cook at home. The food we'll serve is everyday real Thai food and, of course, it's yummy.
Food
Ingredients for your meal
a box if they think they cant finish what they cook they can pack it home.