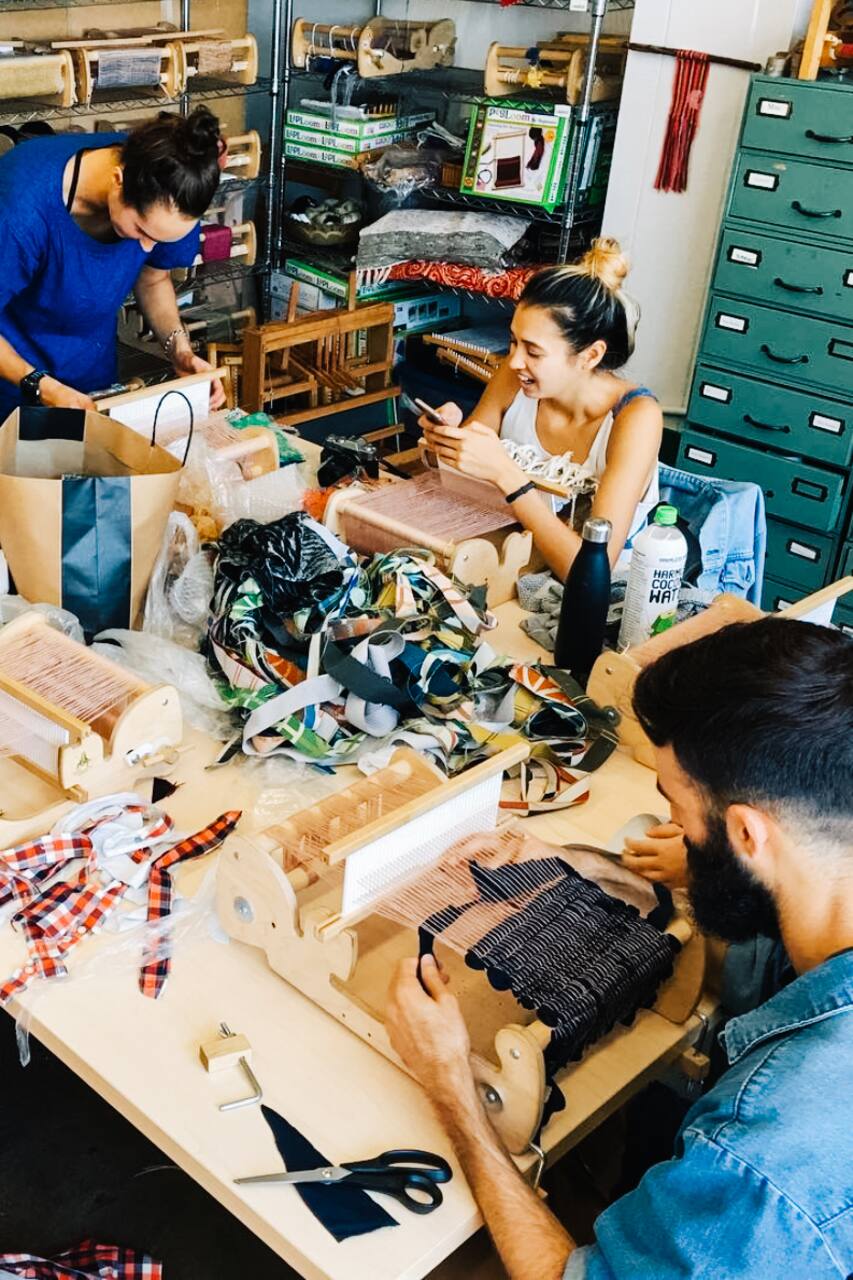 Weaving experience Bracciano
Weaving experience Bracciano
Hi I have Roberta! I have weaver and I live in Rome and Bracciano. My passion for weaving, country life and travels made us found Manifatturerranti, a permanent weaving workshop. My passion for weaving began about a decade ago. I am fascinated by the process of transforming a wool yarn into something functional and aesthetically pleasing. If you've ever been a little intrigued about how a thread…
Iniziamo la lezione con una breve dimostrazione che tratterà le basi della filatura, della tintura e dell'intreccio . Durante la dimostrazione, vi mostro le varie tecniche di tessitura tradizionale su un antico telaio del Piemonte. Dopo la dimostrazione, avrai un'ora di apprendimento pratico in cui ti guiderò nel padroneggiare le basi della tessitura su un telaio a pettine-liccio (perfetto per…
Uso lane e filati naturali e non trattate da agenti chimici: dimmi se sei vegano o allergico Traditionally we use wool: tell us if you are vegan or have any allergies.
Snacks and Other
Home made light lunch. Non solo tessitura, come selezionatore di craft food and wine, anche il cibo sarà un'esperienza da non dimenticare! Tutti i prodotti sono di piccoli produttori locali. grani antichi e erbe selvatiche raccolte da me nei dintorni. .
Equipment
Telaio antico piemontese Telaio pettine-liccio, fuso, navette antiche,filati e tinture naturali.